Automated data integration and transformation for unrivalled data quality
Equipped with powerful data harmonization capabilities, Adverity's ETL module ensures that any data loaded into Hadoop will be provided in a consistent format that's ready for analysis. No manual data wrangling required!
Highly granular data empowers you to go deeper into your analysis than ever before. Generate unprecedented new insights into your marketing and sales performance. Optimize your campaigns and improve their ROI.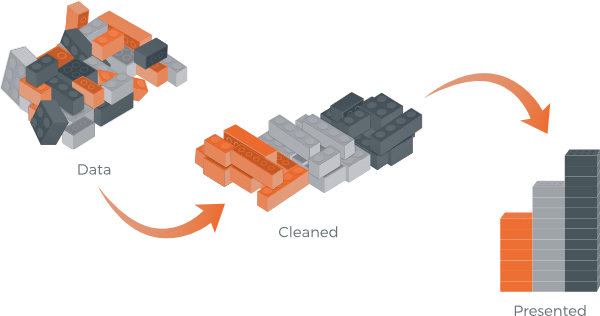 Share interactive and customizable dashboards with co-workers and external stakeholders
Adverity enables you to leverage harmonized data from your entire marketing to Hadoop. There's no need to switch between different platforms to gain access to your data. Clean and highly granular data will be ready. Explore, visualize and present your data in customizable dashboards and reports.
With Adverity, your team will enjoy a significant upturn in efficiency. This allows you to allocate more resources to data exploration and analysis.
Why you should choose our platform?
Adverity a scalable platform that's perfect for both small and large organizations. Our software has been designed to grow with your needs. Though, we will not charge you extra for more clients or users.
Our fully-maintained API and data connector library ensures there's no further groundwork required from Adverity users. Should you need access to an API connector that currently isn't part of our library, we'll be more than happy to get it added for you.
Adverity allows us to monitor the performance of different campaigns across different platforms and helps us to steer the KPIs immediately and also share them with the people in charge right now.
Urs Bühler, Online Sales & Marketing Manager at UPC Switzerland

The #1 ETL platform for data-driven marketers in all industries
Our growing list of clients includes many leading advertisers, agencies, SMEs and ambitious startups.
Blog
How MediaCom Improved their Efficiency in Reporting & Analytics by 75%
Adverity powers all kind of advertisers and agencies around the globe - from local heroes to multinational enterprises. We are proud to share the following the success story of our client MediaCom,...
Blog
Fashionette Case Study: Automated Data Integration Solution
If you want to read the full case study as a downloadable PDF, you can get it here. A German version of this blog post is available as well. Fashionette is a young German e-commerce company, which...