Power BI Dashboards, Powered by Adverity
Create interactive dashboards and get meaningful insights
No need to switch between platforms to access all your data. By leveraging harmonized data from all your favourite marketing, e-commerce and media platforms to Power BI.
Connect campaign and sales data from multiple platforms to create advanced insights into your marketing and sales performance. Get an extensive overview of your campaign results only with Adverity's marketing data intelligence platform.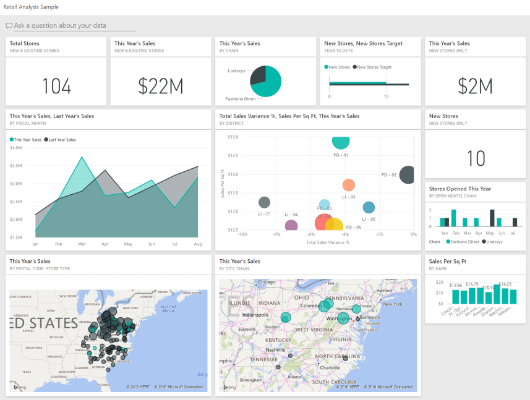 Automated data integration from all your marketing tools by Adverity
No more manual data wrangling. Automated data availability in one place. Adverity provides cleaned data, from all your sources thanks to our powerful transformation engine.
Your harmonized data allows you to immediately explore your data and uncover powerful new insights into your marketing performance. Connect all your previous hidden data streams and visualize multiple sources within the same widget.
Leading brands and agencies trust Adverity
Adverity is able to prove their excellence in leveraging the big data needs for a highly agile company. Their ability to provide cleaned and harmonised data – in a very transparent way – caused a huge spark in our productivity
Read what other clients think of our product
Find independent reviews from genuine Adverity users at G2 and Capterra.