What is the LinkedIn API?
The LinkedIn API allows tools, such as Adverity, to directly interact with the LinkedIn campaign manager. This makes it possible to regularly fetch large amounts of data from campaigns at any time. Put simply, the API can save you time, money and resources.
Our data integration module is equipped with a connector to the latest LinkedIn API. Users can fully automate the data integration, enrichment and normalization process, preparing for further analysis in the data visualization part of our platform, or popular BI tools.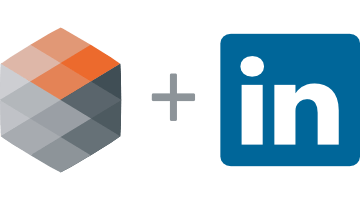 Benefits of using data from LinkedIn in Adverity

By using the LinkedIn API connector in Adverity, advertisers can automate report generation based on LinkedIn data

Use several report types, such as Ad Analytics, Company Page Follower Statistics, Company Historical Status Update Statistics

Users can query more than 100 metrics, such as clicks, impressions or costs. Available metrics also include more specialized KPIs, such as company page clicks, video completions or total engagements.

Pivot your data by hundreds of possible dimensions, such as Industry, Region, Company and many more