Time consuming
We have lots of data from multiple datasets but joining them is far too complex and time-consuming.
Difficulty editing
Trying to manually amend or edit our data is either too resource-intensive or requires too much custom coding.
Different datasets
Trying to match up metrics and dimensions from different datasets or regions is a constant problem.
How we
can help
Instant schema mapping
Harmonize your data as it's fetched with in-built suggestions and robust governance controls.
Powerful enrichments
Make improving the quality of your data easy with a host of enrichments for joining and transforming your datasets.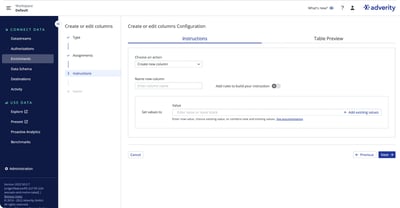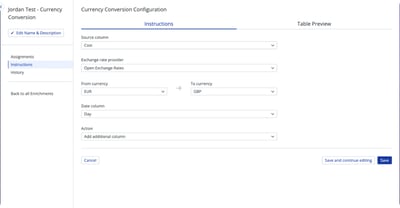 Join datastreams
Easily join disparate data sets by finding and adding columns of data from one to another based on a common unique identifier.
Match & Map
Improve data quality by setting up find and replace instructions for inconsistent or variable data values in your source data.
Create & Edit
Add new columns to your data feeds or edit existing ones based on conditions you define; from simple blanket rules to advanced logic based on data you fetch from the source platform.
Bundle
Automatically combine any number of datasets into a single data table based on created date, scheduled date, or how your data extract files are named.
Smart Naming Conventions
Eliminate downstream reporting issues with an intelligent naming convention tool that monitors source data and sends you customized notifications about any incorrect data as it's retrieved from the platform.
Unify Location Data
Transform location data into a unified and internationally recognized format for error-free analysis in your BI tools.
Currency Conversion
Do you have reports with data in multiple currencies? Instantly and automatically convert all currencies based on up-to-date exchange rates - all with a predefined enrichment!
Translation
Keep all your data in the same language with our auto-detect and translate feature for any text.
Advanced
Enrichments
Advanced
Enrichments
Advanced
Enrichments
Custom Script
Easily build custom scripts with our low-code step-by-step scripting tool so you can achieve any transformation you can imagine.