Connect all your data
Access the industry's largest library of out-of-the-box data connectors
Improve efficiency
Save valuable time and resources with automated data pipelines and data wranglings
Reduce Errors
Eliminate costly errors with advanced in-built data governance and monitoring features
Fully automated data integration
Automatically integrate data from different sources and use it to power a complete overview of marketing performance.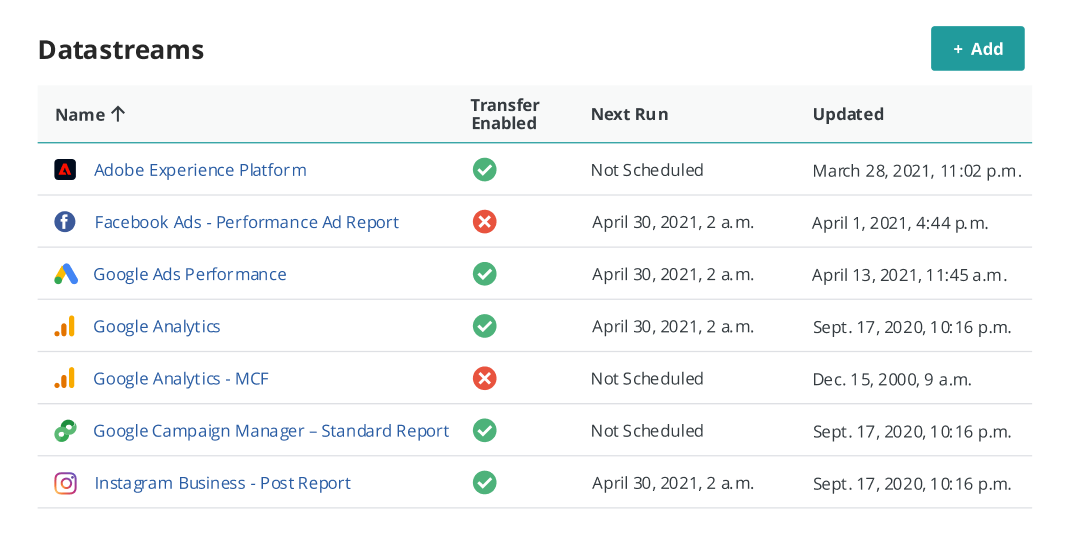 Smart naming conventions
Eliminate reporting issues down the line with smart suggestions on how to standardize naming of campaigns, ad groups, and ads in all your advertising channels.
Advanced data schema mapping
Use advanced field mapping to easily match metrics and dimensions from different tools, improve data quality, and get a data structure that fits your reporting and analytics needs best.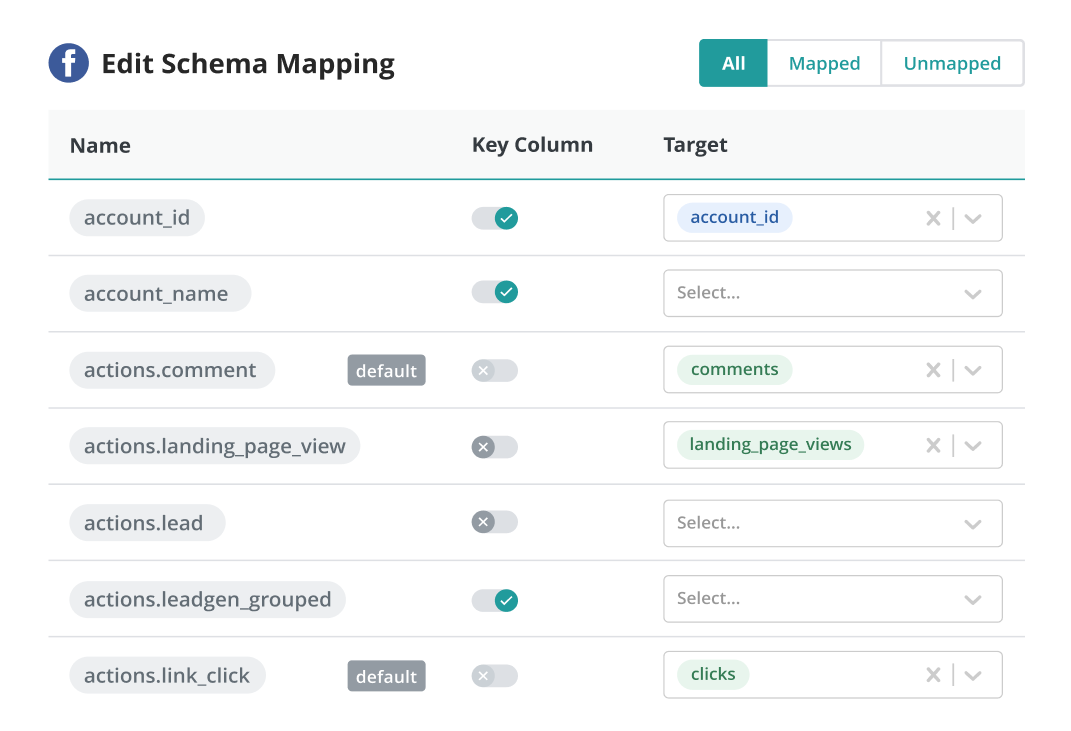 Adverity is able to prove its excellence in leveraging the big data needs for a highly agile company. Their ability to provide cleaned and harmonized data – in a very transparent way – caused a huge spark in our productivity.
Instead of dozens of different places, we have all our data in one place - it feels like we've gained an extra team member!
We now spend 90% less time on data management, so we can focus on analyzing this data and bringing more value to our clients.
What comes next after data integration?
Once you have completed the fetching, cleaning, transformation, and enrichment of your data, it is ready for further analysis.
Whether you want to move it to your company data warehouse, or send it to your data visualization tool(s) to create impactful dashboards, we are here to support you.