A couple of weeks ago at Adweek's Commerce Week in New York, Harriet Durnford Smith, CMO at Adverity sat down with Ranjan Roy, VP of Strategy at Adore Me to talk about the role that data plays in Adore Me's ability to adapt to data deprecation in a pandemic.
The intimate apparel brand launched in 2011, and while the company is based in New York City, an international workforce has been part of its DNA from the beginning. "Our founder is French, our CTO is Romanian — much of our workforce is European." Says Ranjan. While this distributed set-up lent itself well to the shift towards working from home during lockdowns, 2020 still posed a unique set of challenges for Adore Me.
Watch the full session or read on for a summar
y
What is the inventory death spiral - and how can retailers avoid it?
"Once the pandemic hit we were relatively well positioned. We sell things you mainly wear indoors, and we sell them online," says Ranjan. However, as demand skyrocketed for eCommerce brands like Adore Me towards the beginning of the pandemic, these major and unexpected fluctuations created anomalies for those relying on historical data to forecast demand.
Ranjan explains, "For intimate apparel, the lead time is 12 to 24 months — much longer than t-shirts, jeans, or other types of clothing. For us, forecasting demand in the midst of the pandemic meant trying to understand what customer demand will be in 18 months. It was complex."
Earnings reports from Target and Walmart showed massive growth over the summers of 2020 and 2021. This summer, fluctuations in consumer demand following inflation and preceding a potential recession come at the exact time many brands are taking on more inventory based on historic data. "That's when people get caught with a lot of inventory," explains Ranjan. "That's when retailers start discounting — and when one brand starts discounting, everyone starts discounting. Hence the death spiral."
Data is a common language at Adore Me
So how can retailers avoid the inventory death spiral? "For us, understanding simply how much inventory we have and where at any given time was critical," says Ranjan. "Understanding what's sitting in our warehouse, what's under order and waiting to be fulfilled, and what the manufacturer would be producing in the next 1 month, 3 months, 6 months — this is an incredibly complex question. The reason we were able to navigate this relatively well was that access to real-time, reliable data that we'd built into our processes from the beginning — that's what helped us through."
Adore Me's data-driven culture is no accident. "With employees based all over the world, and engineers talking to fashion designers, communication can sometimes be a challenge. But data serves as a common language. It's universal and it drives a lot of conversation."
"The people we work with feel comfortable using all these data tools and speaking simply, in a way people can understand — and for us, that's the most important thing right now."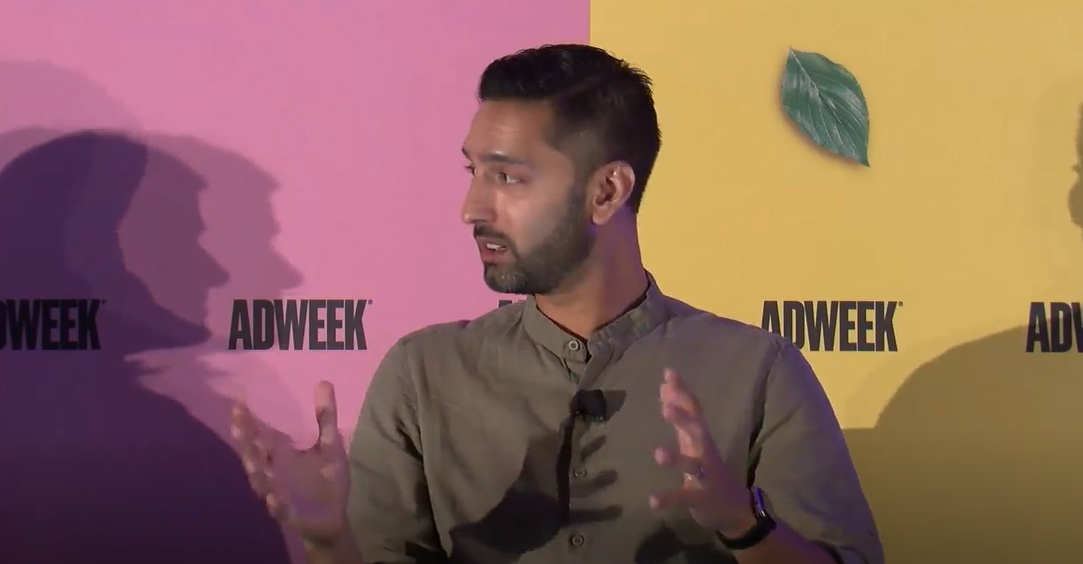 "The people we work with feel comfortable using all these data tools and speaking simply, in a way people can understand." Ranjan Roy, VP of Strategy, Adore Me
Adapting to data deprecation, and measuring the immeasurable
As iOS14 pushes marketers further into a cookieless world, many data-native eCommerce brands have had to rethink their data strategies. Where previously Ranjan could measure and map a clear return on ad spend, data deprecation has called for a more creative approach.
"It's a culture shock for us. We got pretty good at measuring that data and drawing insights," says Ranjan. Now the marketing team is stepping out of their comfort zone to focus on less measurable out-of-home channels like billboards and TV advertising.
Staying true to its data-driven roots, Adore Me built a TV attribution model in-house in order to estimate the impact of its campaigns. "By looking at predicted traffic in certain zip codes and mapping the difference in traffic spikes, can we comfortably say how much traffic might be attributed to a TV commercial. The moment we had that way of speaking about it, we invested a lot more in TV," says Ranjan.
Data deprecation shifted Adore Me's focus towards first-party and zero-party data
Aside from modeling a more top-down approach for out-of-home channels, Adore Me has also adapted to data deprecation by prioritizing first-party data, which is data customers consent to giving you on your platform, like their email address, or what they put in their cart, and zero party data, which the customer actively gives you.
Adore Me has a Trycom service which is similar to Stitchfix, where they send you a box of 4 to 8 items, you keep what you want, and send the rest back. In the onboarding, there's a style quiz, and every month customers are given a tinder-style swipe quiz.
"We have millions of data points on what products people prefer. It's a goldmine."

Ranjan Roy, VP of Strategy, Adore Me
"We have millions of data points on what products people prefer. It's a goldmine. It informs merchandising, and our product creation roadmap." says Ranjan, who encourages other retailers to find engaging ways of asking customers what they think.
"I think everyone is going to have to start doing it. Mining and analyzing data tracks from third parties and digital platforms isn't sustainable anymore, and actually, we've found that zero-party data is much more valuable. I think it's a good thing that we're moving away from that world."
Tip: Check out this blog from Adverity's CMO to hear more about why cookie deprecation is a good thing.
Ranjan's advice for dealing with data deprecation: Get creative with how you combine data
"Right now is a very weird time. In 2013, we felt like young cool kids that traditional retailers were terrified of, we'd figured it out, we understood Facebook and Google Search so well. But now marketing is being transformed again, and it's time to figure out the next phase. For us and for other companies who are relatively new and agile, there's a huge opportunity if we can do that."
"The people who figure out how to combine different sources in different ways, how to creatively interpret data — they'll win."

Ranjan Roy, VP of Strategy, Adore Me
"The people who figure out how to combine different sources in different ways, how to creatively interpret data — they'll win. We hope to be among them. It's an exciting time to be a marketer."
Related Articles: