There's no doubt we're living in a data-driven world. Businesses are constantly seeking ways to harness valuable insights from their data to gain a competitive advantage.
Yet many marketing and data teams face challenges with trying to analyze data from multiple sources with inconsistencies in formats and having to spend time accessing data from multiple different locations.
In an attempt to address these challenges, some businesses might have tried to bring all these data sources together manually, before realizing how much of a time-consuming and error-prone process it can be!
This is where ETL (Extract, Transform, and Load) tools come in.
ETL tools are the key to unlocking an accurate, up-to-date, single source of truth that can be leveraged for data-driven decision-making across your organization.
ETL streamlines the process of gathering raw data from various sources, transforming it into a consistent format for easy comparison and analysis, and loading it into your target database or BI tool.
In this article, we'll dive deeper into some popular ETL tools that can help you unlock the full potential of your valuable business data.
4 benefits of ETL tools for businesses
Improved data quality
One of the major benefits of ETL tools is that they reduce the likelihood of human error from manually integrating data.
Most ETL solutions have the functionality to help ensure data quality and consistency by cleansing, validating, and standardizing data during the transformation process.
Some ETL tools also enable you to enrich your data at the point of transformation, automatically converting currencies, languages, and date formats to ensure your data is just as you need it for effective analysis.
Make better decisions, faster
It's not effective to make decisions today based on what happened last month, or even last week. Yet with manual data integration, this is the situation that many businesses find themselves in, simply because processing data manually can take a lot of time.
Automating the data integration process with any ETL solution is going to provide your business with more recent and frequent data than attempting it manually.
But some ETL tools go a step further and enable businesses to integrate their data in real-time, empowering them to respond quickly to changing market conditions, identify trends faster, promptly make data-driven decisions, and get ahead of the competition.
As an example, Adverity can fetch data as frequently as every 15 minutes, ensuring that your business has access to the most up-to-date information and insights to make those important decisions.
Reclaim business time and resources
Not only is manual data integration a time-consuming task, but it's also a monotonous one that isn't using the best talents of your data team.
With an ETL tool, your business can streamline your data integration process, freeing up your data team to focus on providing insights and analysis that can support your business growth.
More robust data governance
ETL tools can also contribute to more robust data governance.
Most ETL solutions offer features that support data governance, such as data lineage tracking and metadata management.
Some ETL tools also enable businesses to implement data quality rules and data validation processes during the transformation stage, making sure that only accurate and reliable data is loaded into the target destination - reducing the risk of erroneous data affecting business decisions.
The 10 best ETL tools on the market right now

1. Informatica PowerCenter
Informatica PowerCenter is a comprehensive ETL tool that caters to large enterprises dealing with complex user data.
Its strengths lie in its robust capabilities for handling the ETL data needs of businesses that need to consolidate and standardize vast amounts of internal data across different departments.
Informatica has over 100 pre-built connectors available that cover a wide range of sources such as databases, applications, and file systems - although it's not the ideal solution if you want to connect to third-party marketing data sources.
Who is it for?
Organizations that want to integrate complex internal user data, typically in sectors like healthcare and financial services.
G2 Reviews: 4.4
Website: https://www.informatica.com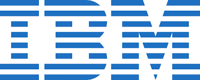 2 . IBM DataStage
IBM DataStage is a well-established ETL tool that has actually been around in some form or another since 1997. It was renamed DataStage in 2008 and now forms part of IBM's InfoSphere Information Server suite.
It is best suited for larger organizations that are looking for advanced data integration capabilities to join up data across different departments of their business.
DataStage is an enterprise-level tool that may have a steeper learning curve compared to other ETL solutions.
Who is it for?
Larger businesses and organizations that need to consolidate their internal data.
G2 Reviews: 4.0 stars
Website: https://www.ibm.com/products/datastage
3. Adverity
Adverity is a cutting-edge data integration platform designed for professionals in the fields of marketing and data analysis.
One of the standout benefits of Adverity is its connectivity. It enables businesses to easily extract and transform data from over 600 different sources, and load it into any data destination. This makes it the ideal solution for bringing together data from different marketing channels, analytics platforms, and CRMs, and loading it into any data warehouse, data lake, BI tool, or cloud storage.
Adverity also has impressive data transformation and enrichment capabilities, enabling data teams to transform and shape their data to suit the specific needs of the business and make it suitable for easy data analysis.
The platform can also fetch data every 15 minutes, which allows businesses to benefit from the competitive advantage of real-time data insights.
Reviews on G2 also specifically call out the dedicated customer support provided by Adverity that helps businesses get the most from the platform.
While Adverity might not be the cheapest tool on the market, the advanced transformation capabilities, flexibility to load data into any destination, real-time data capabilities, and dedicated customer support team makes the investment worthwhile.
Who is it for?
Adverity is the ideal ETL tool for data analysts and marketing teams that want real-time standardized data to make more informed decisions.
G2 Score: 4.5 stars
Website: www.adverity.com

4. Qlik
Qlik offers a full suite of ETL, data management, and data visualization solutions suitable for businesses of all sizes. If you're already using the Qlik platform, you may find keeping everything in one ecosystem to be beneficial.
For businesses that require 'up to the minute' recency in their data, another benefit of Qlik is that it supports data streaming.
As an ETL tool, Qlik has an impressive array of 250+ data connectors - but this isn't as comprehensive as some of the other ETL solutions in this list.
Who is it for?
Businesses that want a simple ETL solution that supports data streaming.
G2 Score: 4.3 stars
Website: https://www.qlik.com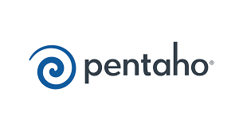 5. Pentaho
Pentaho is an open-source ETL tool that businesses can download for free.
It offers a comprehensive ETL solution for organizations that have the internal technical capabilities to configure and troubleshoot the tool without too much support or documentation.
For businesses that need customer support, there is a commercial version available - but it's worth carefully evaluating against other ETL tools in this list, especially in areas like ease of use and data transformation capabilities.
Who is it for?
Businesses that are looking for a free open-source tool, and have the internal technical expertise to support it.
G2 Score: 4.3 stars
Website: www.hitachivantara.com
6. Fivetran
Fivetran is a cloud-based automated data platform that's designed to offer organizations an effortless ETL process.
One thing that makes Fivetran a little different is its flexible approach to pricing, with businesses only paying for what they use. This can make it an attractive solution for smaller businesses that need less frequent updates of their data.
But for businesses looking for real-time data analytics with more frequent fetches, or organizations with larger data sets, there's a lot of peace of mind in the fixed monthly cost found with other ETL tools.
Another strength of Fivetran lies in its simplicity and ease of use. The platform's user-friendly interface allows businesses to integrate their data quickly and easily across their 355 supported data sources. However, without advanced SQL knowledge, some businesses might struggle to apply the data transformations and enrichments they need.
Who is it for?
Businesses that want a simple, user-friendly ETL solution with pay-as-you-go pricing.
G2 Score: 4.2 stars
Website: https://www.fivetran.com/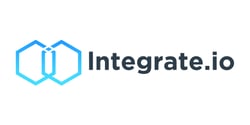 7. Integrate.io
Integrate.io promotes itself as a 'code-free' and 'jargon-free' ETL tool, that makes it easy for businesses to benefit from cloud-based data integration without the need to invest in hardware or additional personnel.
It has an impressive library of pre-built data connectors, covering hundreds of popular and also lesser-known online data sources, although there is limited support for connecting to locally stored data.
Integrate.io provides plenty of supporting documentation and helpful guides to enable users across the business to get the most out of the solution.
Who is it for?
Businesses that want a simple way to connect to their online, cloud-based data sources.
G2 Score: 4.3 stars
Website: https://www.integrate.io/
8. Supermetrics
Supermetrics is a marketing-focused ETL tool that connects with 100 different data sources, that can load analysis-ready data to a number of different reporting and analytics tools.
For businesses that want to analyze their consolidated data in Looker Studio (formerly Google Data Studio), Google Sheets, or Excel, Supermetrics has affordable pricing plans starting from $39/month.
For larger businesses that want to load data into data warehouses, data lakes, or BI tools, Supermetrics provides custom pricing. Although a lot of popular data destinations are supported, it's worth noting that Supermetrics doesn't load data to 'any destination' like some of the ETL tools in this list.
Who is it for?
Marketing and analytics teams in smaller businesses that want to consolidate their channel data into Google Sheets, Excel, or supported data warehouses and data lakes.
G2 Score: 4.4 stars
Website: https://supermetrics.com/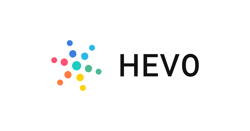 9. Hevo Data
Hevo is a cloud-based data integration platform that provides a code-free, user-friendly way to connect to multiple data sources.
One of the benefits of Hevo is its real-time data extraction capabilities, which can be valuable for businesses that rely on time-sensitive insights.
While Hevo enables easy extraction of the majority of popular business data sources, its library of 150 pre-built data connectors is not as extensive as that of other solutions.
Who is it for?
Data teams who are looking for an easy, user-friendly way to connect to supported data sources in real-time.
G2 Score: 4.3 stars
Website: https://hevodata.com/

10. Stitch
Stitch is a cloud-based ETL tool that offers simple, seamless integration with more than 150 different data sources.
Their pre-built connector library covers the most popular data sources, but if businesses need to extract data from a source that isn't supported 'out-of-the-box' there's also the ability to code custom connectors if they have the in-house technical expertise.
Stitch pricing is attractive for smaller businesses, starting at $100/month for 5 million rows of data - but costs can rapidly scale and it's worth noting that advanced and premium plans are billed annually.
Who is it for?
Businesses who are looking for a simple, straightforward way to get started with data integration.
G2 Score: 4.5 stars
Website: https://www.stitchdata.com/
How to choose the right ETL tool for your business
Your business is unique, and you're likely to have your own specific requirements for the extraction, transformation, and loading of your data.
It's important that you take the time to evaluate the different ETL tools available on the market and choose the solution that is perfectly aligned with your business needs.
We've put together a list of some of the things you might want to consider when you're evaluating different ETL solutions.
Does it connect with all your data sources?
Connectivity is key when it comes to ETL tools. You'll want to make sure that the solution you choose either has a pre-built connector for your important data sources or supports the development of custom connections so you can extract all the data you need.
As an example, Adverity has a library of 600+ 'out the box' connectors which should cover most businesses' connectivity needs, but there is also the ability to create your own custom connectors for your own data sources.
Does it meet your current and future data needs?
Make sure you've got a reasonable understanding of the mid to long-term objectives of your business before deciding on your ETL solution.
You want to ensure your ETL solution is future-proofed for changing business needs.
As an example, if your business has plans to scale significantly over the next 2-3 years, you'll want to check that the ETL tool you choose can support the likely additional data sources and the increase in both the volume and complexity of data.
Is it suitable for your internal technical capabilities?
Another important factor in your ETL decision is your own internal technical capabilities.
Some ETL tools such as Fivetran and Adverity specialize in being intuitive and user-friendly - providing all the features that data teams need, but being easy enough for stakeholders across the business to use.
Other ETL solutions have a steeper learning curve. The last thing you want is to invest in a complex ETL tool and find that you don't have the technical capabilities in-house to use it to its full potential.
It's worth asking your shortlist of ETL solutions about their customer support and the resources that will be provided to help you get the most out of it.
Does it fit within your budget?
There is an ETL tool out there to suit every budget — it just takes some research and planning to make sure you choose the right one.
Bear in mind that some solutions on a 'pay as you go' model based on the volume of data can be attractive for smaller businesses, but costs can soon get prohibitive as you scale. Sometimes it's better to have the stability and security of a fixed monthly cost, making it easier to avoid headaches caused by future tool migration.
Does it have the transformation and enrichment capabilities you need?
The transformation stage of the ETL process is really where a lot of the magic happens - especially if you choose a solution that has advanced enrichment capabilities that allow you to really enhance your data.
Every ETL solution has different capabilities when it comes to transformation and enrichment - some are more advanced than others.
If you've got a clear idea of what 'perfect' looks like for your single source of truth, it's worth asking the question about whether the transformation capabilities of your solution will enable you to achieve it.
Is it compatible with your existing infrastructure?
It's also worthwhile considering the compatibility of your ETL solution with your existing infrastructure, and that your ETL tool can load data into all your target data destinations easily.
Book a demo with Adverity
With so many ETL tools on the market, there's no reason for your business to continue to analyze disparate data across 10 or more different sources or struggle with the complexities of manual data integration.
By choosing the right ETL tool, you can streamline the data integration process, save valuable business time, improve your data quality, and work from the most recent data for your business decision-making.
It's important to consider all your options and decide on the solution that's right for you.
If Adverity has made its way onto your shortlist, you can book a demo with one of our friendly team, or try our solution free of charge for 14 days.