In today's competitive business environment, having high-quality and relevant data is essential for making well-informed decisions that drive success.
Yet modern marketing and data teams have access to more data than they know what to do with. In fact, 67% of CMOs in our recent survey say they feel overwhelmed by data, with 99% regularly accessing data from 10 or more different sources.
For businesses to truly benefit from the power of their data, they need to be able to take meaningful insights from it by establishing a single source of truth and having the right tools to analyze it effectively.
This is where the roles of data integration and business intelligence solutions come into play.
Data integration

and

business intelligence

, what's the difference?
Data integration and business intelligence are two distinct but connected areas of data management and each has a unique role in the process of transforming disparate data into actionable insights.
What is

data integration

?
Data integration is the process of extracting, transforming, combining, and consolidating data from various different data sources into a single unified view that's ready to be analyzed by teams across your business.
The data integration process is important for ensuring that all parts of your business are working with a standardized "single source of truth," enabling better collaboration, alignment, and consistency in data-driven decision-making.
Such a process is often referred to as the first step to marketing effectiveness as it helps bring disparate sources of data from various marketing platforms together, enabling data teams and marketers to compare the performance of different marketing channels quickly and accurately, without having to log into multiple different platforms.
Theoretically, this process can be completed manually, but it's not feasible for many large or growing businesses as the more data sources you have, the more complex the process tends to be.
Manual data integration can be time-consuming for data teams, whose time would be better spent on insight and analysis. Completing the process manually also introduces the potential for human error and inaccuracies, and the time it takes to manually integrate data means that businesses aren't always working from the most recent data for their decision-making.
Automated data integration using a solution like Adverity can help save valuable business time, improve the accuracy of data, and also provide businesses with more real-time data so they can better react to market changes.
What is

business intelligence

?
Business Intelligence (BI) refers to the process of using software solutions to transform your integtated data into easy-to-understand, actionable insights.
One of the most significant advantages of using a BI tool is the ability to create user-friendly dashboards and pre-built visualizations from your data. This can be a game-changer for many businesses, as it democratizes data access and makes your data easy to understand so that different teams across your business can swiftly identify the actions they need to take.
Some examples of reports and dashboards that you might set up within a BI tool include:
Sales performance dashboards
Examples could be an overview of sales data over time, sales by region, or product line performance. BI tools can help you analyze how well your sales team is doing, what risks might exist within the funnel, and forecasted sales volume. It can also be used to determine market demand trends or regional sales trends.
Marketing analytics reports
BI tools can help visualize your integrated data to compare and contrast the performance of various marketing channels, such as social media, email, and PPC advertising. This can help marketers and data teams determine which channels are delivering the best ROI and inform future marketing strategies.
Inventory management dashboards
Another application of BI tools is to provide a simple report to help monitor inventory levels or optimize stock control to help prevent overstocking or understocking.
Website performance dashboards
Examples might be reports on website and eCommerce metrics, such as visitor numbers, bounce rates, conversion rates, and geographical traffic insights. This can help data and marketing teams to optimize the user experience and improve conversion rates.
The connection between

data integration

and

business intelligence
Both data integration and business intelligence play an important part in the management of your data, and your ability to generate timely, accurate data-driven insights.
Each solution enhances the effectiveness of the other, and you're unlikely to unlock the full potential of your data without both.
Having a fast, robust automated data integration process that feeds a data warehouse with valuable, real-time data is only going to be useful with the right BI tool to visualize and analyze it. Equally, the quality of output from a BI tool is directly dependent on the quality of data, which is heavily influenced by effective data integration.
So, if your business wants to take the step towards better data-driven decision-making, it's important to choose both the right data integration solution and the right business intelligence platform.
Choosing the right solutions for your business needs
When it comes to choosing data integration or business intelligence solutions, one size does not fit all.
Your business will have its own set of unique requirements, and it's important to make sure you choose the solutions that best fit your needs.
Here are some things that you might want to take into account when evaluating both data integration and BI tools:
It's important to make sure that your data integration solution can connect to all your important data sources, and can also load your standardized data either directly into your BI tool or a location that your BI tool can access.
Evaluate the pace at which your business needs to make data-driven decisions, as this will dictate how frequently your data needs to be updated.
Every data integration solution has a different frequency for fetching data.
For example, Adverity can fetch data as often as every 15 minutes for near real-time insights. This fetch frequency is more than enough for most businesses, but if your organization needs 'up to the second' real-time data, you might consider paying a premium for a solution that supports data streaming.
As your business grows, expect your data management needs to grow with it.
Make sure you choose both a data integration solution and a BI tool that are able to scale with your business and comfortably handle increasing volumes of data and more complex requirements over time.
The technical capabilities of your in-house team should align with the complexity of the tools you choose.
If your team doesn't have advanced technical skills, you might be better off opting for user-friendly data integration and BI tools that you're able to use widely across the business.
The cost of data integration and BI tools can vary widely, and it's important to be mindful of hidden costs.
Some data integration solutions charge based on the volume of data processed, which can seem initially attractive for smaller businesses. But this approach can quickly become costly as data volumes grow.
From a BI tool perspective, also consider whether a flat fee or a per-user pricing plan is going to be more cost-effective in the mid-long term.
The quality of customer support can make a significant difference in your experience with data integration and BI tools. Look for providers that offer dedicated support to help you get the most out of the platform.
3 popular

data integration solutions

to consider
If you're looking for a comprehensive overview of the best data integration solutions of 2023, we've put together a list of the 17 best data integration tools currently available.
But as a first step, you might want to take a closer look at the three solutions below.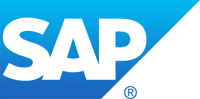 SAP Data Services
As the data integration layer of SAP's Business Technology Platform, SAP Data Services is an enterprise-level ETL tool that allows businesses to extract, transform, and load their data into their various target systems.
SAP Data Services integrates really nicely with other SAP products like SAP Data Quality Management, SAP Information Steward, and SAP Business Warehouse - so it's an ideal solution for businesses that are already working within the SAP ecosystem.
This solution isn't for average business users, however - it's likely to require a developer or development team to unlock the tools' full potential and bring data through accurately.
G2 Score: 4.7 stars
Website: www.sap.com
Adverity
If you're looking for a data integration solution that's tailored for marketing and analytics teams, Adverity is the ideal solution.
With more than 600 pre-built data connectors, it's able to connect to all your advertising and marketing platforms to easily extract and standardize your performance data. And with a market-leading fetch frequency of every 15 minutes, it also provides marketing and data teams with real-time data to make their decisions.
Adverity also has powerful transformation, enrichment, and analytics capabilities - as well as robust data governance features.
G2 Score: 4.5 stars
Website: www.adverity.com

Fivetran
Fivetran is a cloud-based data integration tool that prides itself on ease of use and simplicity.
It's ideal for teams that want a simple way to extract, transform and load their data into spreadsheets, databases, data warehouses, or data lakes.
It doesn't have the same number of pre-built data connectors as some other data integration solutions, but still provides an easy way for data teams to connect to 120+ different data sources.
G2 Score: 4.2 stars
Website: www.fivetran.com
3 popular

business intelligence solutions

to consider

Microsoft Power BI
Power BI is a powerful business intelligence tool from Microsoft that helps organizations transform data into valuable insights through analytics and data visualization. It also has data modeling capabilities for predictive analytics.
Data teams and analysts can create interactive dashboards and reports, and easily share them with stakeholders across the business.
Perhaps one of the most useful benefits of Power BI is the ease of integration with other Microsoft products such as Excel and an interface that will be familiar to people used to working within Microsoft 365.
G2 Score: 4.4 stars
Website: https://powerbi.microsoft.com/en-gb/

Tableau
Tableau is a business intelligence solution that is famous for its ability to create visually stunning dashboards easily, that can be shared across your business.
Despite Tableau's 'drag and drop' approach - it can be quite a steep learning curve and requires users to have familiarity with your data sets. It's really a tool for data analysts to set up interactive reports and dashboards that others can use across the business.
Tableau is generally considered to perform better than other BI solutions with large data sets. So if you have a large volume of data and visual storytelling is important for your business, Tableau might be the most appropriate solution.
G2 Score: 4.3 stars
Website: https://www.tableau.com/
Look

er

Studio
Another popular cloud-based BI tool is Looker Studio, which was acquired by Google in 2019.
Some of the stand-out features of Looker Studio include its real-time dashboard, and the ease of embedding analysis into other applications, helping data teams to create apps faster than ever.
Looker Studio also supports data modeling using LookML, although this is likely to require skilled data teams or development teams to set up.
G2 Score: 4.4
Website: https://www.looker.com/
Adverity: The solution to your automated

data integration

and

business intelligence

needs
In the modern world of business, it can be easy to feel overwhelmed by the sheer volume of data that is at your fingertips.
Effective business decisions aren't made on the quantity of data but on the quality of data that's available to be analyzed by the right people.
This is why access to the right data integration and business intelligence tools is crucial if businesses are going to unlock the potential of their data with a single source of truth and a way to take effective insights.
Adverity is an integrated data platform that is tailored to marketing and analytics teams, easily connecting to more than 600 data sources and boasting powerful transformation and enrichment capabilities. And with the ability to load data into any destination of your choosing, Adverity can work seamlessly with whichever BI solution your business chooses.
Adverity has helped hundreds of businesses across the world unlock the potential of their data, including Colgate Palmolive, Vodafone, and reBuy.
If you want to find out how Adverity can help empower better data-driven decision-making in your business, book a demo.