What is data enrichment

in data integration?
Data enrichment is all about enhancing your current data by adding more details or improving its accuracy.
By including data enrichment in your data integration process, you can ensure that your data is of high quality, consistent, and optimally relevant to your business needs.
From currency conversion and language translation to blending data from different sources to create new records, data enrichment techniques help ensure that teams throughout the business can make better decisions from your data.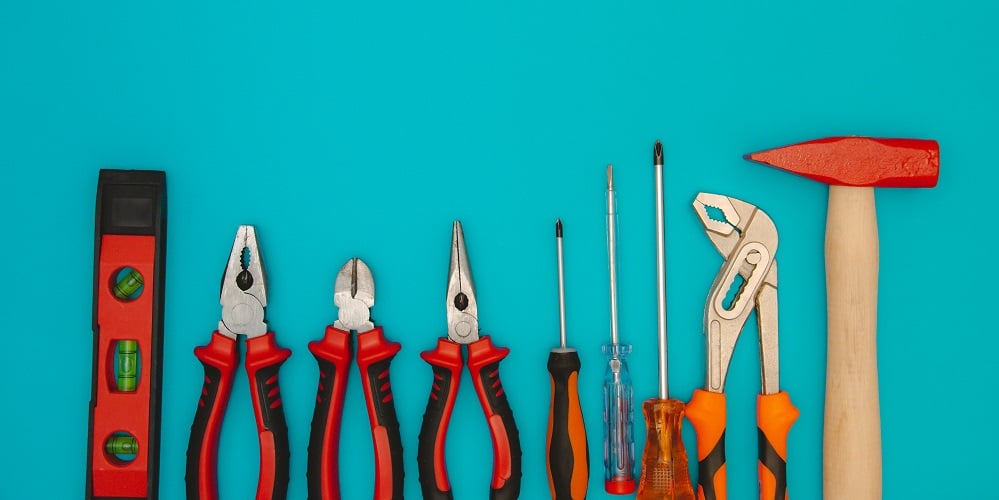 The right tools are essential for a scalable data strategy.
Without the right tools, many businesses would need a data team well versed in SQL to complete any enrichments to their data.
Luckily, many of the leading data integration platforms have functionality that can help.
4 of the

best data enrichment tools
| | | | | |
| --- | --- | --- | --- | --- |
| | | | | |
| Who is it for? | Tailored for marketers and those managing marketing data. | Data teams with SQL knowledge that don't need extensive support. | Teams looking for an entry-level solution to data integration. | Marketing teams that need a simple way to extract and load data. |
| Data connectors | 600+ | 160+ | 230+ | 100+ |
| Ability to join data streams? | Yes | Yes, with coding | No | Yes |
| Currency conversion? | Yes | Yes, with coding | Yes | Yes |
| Language translation? | Yes | Yes, with coding | No | No |
| Support for custom enrichments? | Yes | Yes | Yes | No |
| G2 Review | | | | |
| Clients | Vodafone, IKEA, Bosch | Forever21, Spanx, Carwow | Sony, Superdry, Trivago | Dyson, Warner Bros, Accenture |
| Costs | From €500/mo | Start for free, pay for what you use. | Start for free, paid plans from £320 / mo | From €69 for 11 data sources |
1. Adverity
Adverity is a data integration platform that is specifically designed for marketers and those managing marketing data.
With more than 600 pre-built data connectors, Adverity is able to connect to all popular marketing channels out of the box, with the ability to code custom data connectors for local data storage and more obscure channels.
With a fetch frequency of up to every 15 minutes, the platform allows for near real-time data insights, giving marketing teams confidence that they're making optimization decisions on up-to-date data.
From a data enrichment perspective, Adverity has many features that can help you get your marketing data just the way you want.
Smart Naming Conventions applies powerful AI machine learning technology to learn your naming conventions, flag irregularities, and automatically map irregularities to the proper naming convention to ensure consistency in your data.
You can also join data streams, empowering marketing teams to create unique insights from common IDs and values within data.
Match and Map allows you to create new values based on matching criteria, and an out-of-the-box currency conversion and language translation helps you ensure consistency and comparability of data.
Adverity receives an impressive 4.5 stars on G2, with many reviewers leaving positive comments about the platform's ease of use, its extensive connectivity, advanced data enrichment techniques, and helpful customer support.
There are some mixed reviews around Adverity's pricing structure — some find the fixed monthly price to be excellent value for large data volumes, and smaller businesses find it slightly more expensive than some other solutions.
For marketing teams that really want to get the most out of their data, it's a worthwhile investment.
2. Fivetran
Fivetran is a popular data integration platform with a reasonable library of 160+ data connectors covering most popular marketing sources.
Users can configure their own fetch frequency from each of their data sources, with syncs running as often as every 5 minutes.
Fivetran doesn't have the out-of-the-box transformations that can be found in other platforms. Every data enrichment you want to apply in Fivetran requires SQL knowledge, which might be a barrier for some businesses that don't have the necessary internal expertise.
Based on G2 reviews, Fivetran is generally well-received by customers, with a 4.2 rating and users praising its automation capabilities and data modeling features.
However, some users have pointed out that the platform's reliance on SQL for enriching data can be a hurdle, especially for those without a technical background. Other solutions offer a more user-friendly approach to data enrichment that doesn't require the need for extensive coding knowledge.
3. Funnel
Funnel is a great data integration platform for smaller businesses looking for a basic 'no-frills' solution for their data needs, although it's always worth bearing in mind how far the solution might scale if you have ambitions for growth.
The platform offers 230+ pre-built connectors as standard, but you're only able to code your own custom connectors on their premium plans.
The basic data transformations that Funnel offers are quite impressive for an entry-level solution, with the ability for any user to create custom rules and support for currency conversion. However, it does lack the ability to code complex transformations.
If you're looking to load your data into Google Sheets, Excel, or Looker Studio, Funnel is available at quite an attractive price point. But if you want the flexibility to load data into more destinations, the price creeps up quite steeply, and it's worth carefully evaluating whether a more advanced solution might be better for your needs at a similar price point.
Reviews on G2 are largely favorable, with a 4.5 star rating and users calling out the platform's ease of use. However, some users mention drawbacks, including the limited functionality of the lower-tier packages and the lack of more advanced data enrichment techniques.
4. Supermetrics
Supermetrics is another entry-level data integration solution that is ideal for marketing teams that want a simple way to consolidate and enrich their data.
The platform has more than 100 pre-built data connectors, but the lack of specific eC-commerce platforms and customer service tools might be limiting for some marketing teams.
Supermetrics is also limited in terms of the data destinations it's able to load your data into. But if you're happy with your data being loaded into destinations like Google Sheets, Looker Studio, or Big Query, it's a viable option.
When it comes to data enrichment, there are some impressive features in Supermetrics, such as the ability to blend data and create custom fields from your existing data. However, it isn't the best data enrichment tool, lacking the advanced functionality of more premium data integration solutions.
Supermetrics is praised on G2 for its simplicity and ease of use, scoring 4.4 overall, although some users report finding the process of setting up custom connections challenging.
What should you look for in a

data enrichment tool

?
When it comes to determining what you need from a data enrichment tool, it's actually quite subjective. It all depends on what your business needs from your data and how it needs to be enhanced and enriched to become optimally valuable.
The decision also depends on how confident and competent your internal team is at coding their data enrichments. If you have a data team that loves a good SQL challenge, you may not need a solution with an array of out-of-the-box enrichments. But for many businesses, the easier the enrichment process can be, the better.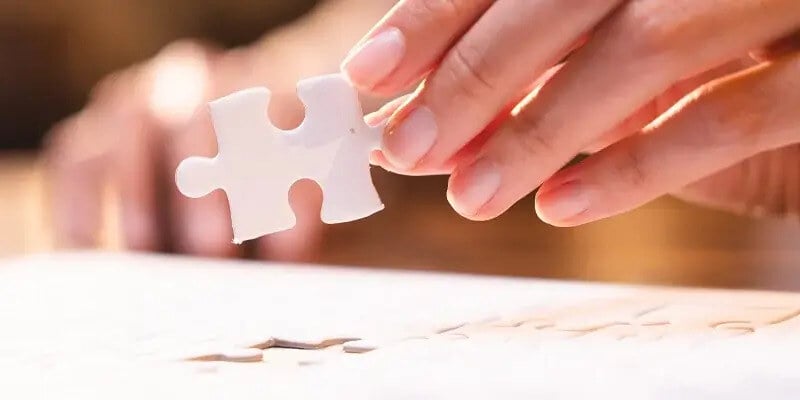 More intuitive data tools lower the barrier to entry for non-technical marketers.
So, understanding your needs and aligning this against your team's technical capabilities are perhaps the most important factors when you're looking for a data enrichment tool.
However, it's important not to overlook the following four factors:
1. Flexibility
Business needs change all the time: new products; new territories; new marketing channels.
The data enrichment tool you choose needs to be flexible enough to adapt to your changing business requirements, as the enrichments that are suitable today may not cover everything needed in a few years.
So, when it comes to how to enrich data, while it's essential to make sure your chosen platform has the out-of-the-box enrichments that you need, it's equally as important that you're able to create your own custom enrichments alongside them easily.
Try to look for a low-code approach to creating custom enrichments so the SQL knowledge within your business doesn't limit your flexibility.
2. Scalability
As your business scales and grows, the data management infrastructure you implement needs to be able to support it.
A data enrichment solution that loads your data into Google Sheets might be fine for now, but will that solution still be right if your business grows twofold? Fivefold? Tenfold?
Or will you need something that can load your data into any data destination of your choosing?
It's important to choose a data enrichment tool that is able to cope with an increase in the volume and complexity of data that your business is likely to have in the coming years.
Try to keep a forward-thinking approach when you're evaluating your choice of platform, considering the future data needs of the business, and choosing a solution that will be able to ensure your ongoing data quality.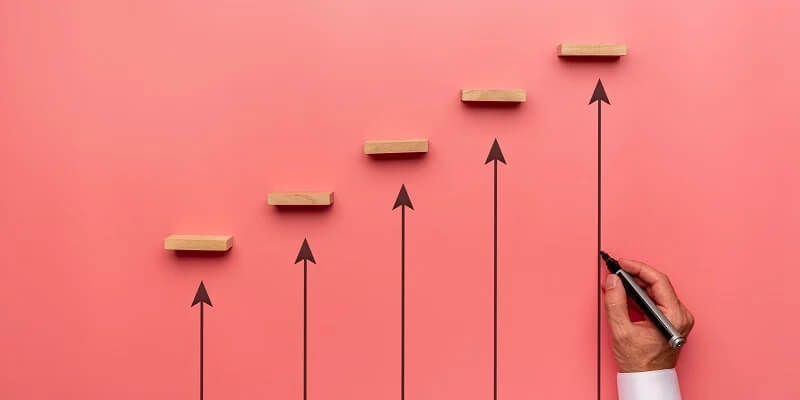 Choose tools that can cope with an increase in the volume and complexity of data.
3. Compatibility
Marketers are running activity across more online channels than ever before, with some of our existing clients integrating as many as 40 different marketing sources!
When you're evaluating a data integration and enrichment tool, you'll want to choose a solution that can easily connect to all your important data. You'll also need to make sure that your chosen data integration and data enrichment platform can load data into your preferred data destination.
It's always worth putting together a list of all your critical marketing data sources (and the ones you might use in the future) and asking your shortlist of platform providers if they support them out of the box, or can support you with creating a connector before signing an agreement.
4. Cost
Price will always be a major factor when evaluating data integration platforms and data enrichment solutions.
Some pay-as-you-go pricing models may seem like a low-risk option for smaller businesses, but as your data requirement scales, it can soon become cost-prohibitive.
It's also wise to exercise some caution around tools that advertise low entry-level pricing. They often come with strict limitations on data destinations and only support a handful of data connections.
Opting for a fixed monthly cost for the right data integration and data enrichment tool can give your business a sense of consistency and stability.
But whichever data integration solution you decide on, the benefits of making better decisions from your data are likely to far outweigh any costs.
See how Adverity can enhance your business data with our range of enrichments.
Operating from a single source of truth is important for any ambitious business, as it leads to better decision-making, more reactive optimizations, and more effective cross-departmental collaboration.
It's a huge step forward to begin to consolidate your disparate data sources. However, with the right tools, you can also significantly enrich and enhance your data, unlocking additional insights and faster decision-making for your marketing team.
In this post, we've introduced and compared four leading data integration platforms with impressive data enrichment functionality.
Every business is different and has a specific set of needs to account for when making their decision. But if you're looking for a market-leading data integration platform that's specifically tailored for marketing teams — consider Adverity.
With a wide range of out-of-the-box data enrichments, the ability to join data streams, and a low-code approach to creating your own custom enrichments, Adverity makes it easy for you to get your data exactly the way your business needs it.
Ready to find out more? Book a demo or sign up for a 14-day free trial.