The current business climate is throwing some real curveballs at marketers, as they work with budget constraints and clients affected by COVID-19. But it's also a unique chance to explore agile marketing tactics, new channels, and tools that can help accurately measure what is and what isn't working.
We know that the times are tough, and that nobody has a clear understanding of what will come next. So we wanted to hear from fellow marketers how are they dealing with the situation at hand. That's why we did a short survey, and over 90 colleagues from around the world shared with us their views on the current challenges.
Discussing the discoveries from this survey, but also sharing their own views on how to move further, two digital marketing experts, Adverity's VP of Marketing, Harriet Durnford-Smith and Zoe Merchant, Founder and MD of marketing consultancy Bright Innovation, had a frank and honest discussion in a webinar held on 23 April 2020, and these are the main findings.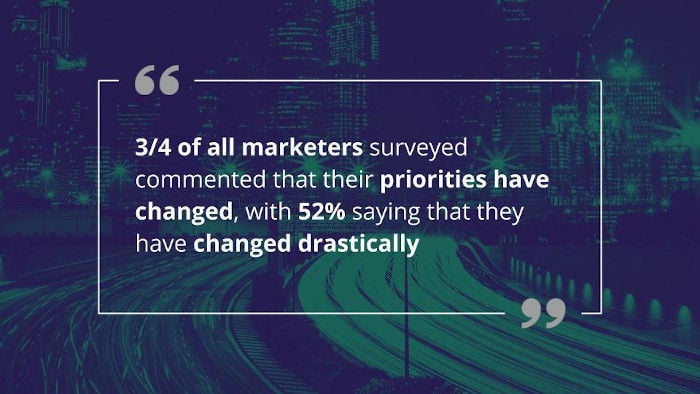 Absorbing the Shock
"As organisations absorb the shock of shrinking demand and stalling sales, and adjust to the 'new normal', there's pressure on marketing budgets and lots of paralysis," says Zoe. Understandably then, for the majority of marketers, their priorities have changed drastically. "Everyone has a lot to deal with within a short space of time. Kudos to all the marketers who are managing to get through this tough period," concludes Zoe.
But at the same time, businesses are recognising the need to continue to build pipeline and get some new business in, to help support them towards the end of the year. This is tough on marketers, who were just figuring out how to do more with less budget and are also expected to bring in new leads.
Messaging Success
"It's clear a lot of marketers are being proactive, for example by adapting their messaging," says Harriet, whose inbox is full of emails with 'Coronavirus' or 'COVID-19' in the subject line. But, she adds, it's also important to make sure your existing messaging is still relevant: "Check through your nurture sequences to make sure there's nothing insensitive in there, as many individuals have been hit hard by the health crisis on a rather personal level."
Refocus Your Plans
Some verticals are doing well whilst others are really suffering. Industries such as travel and transport have been deeply impacted, but some other businesses are seeing a boom: for example, health and pharmaceuticals, e-learning, communication platform providers. As a marketer, you have your own objectives and business outcomes to think about. "So, you need to realign your marketing plans to industries where there is demand, and an ability to invest in your products and services," Zoe says.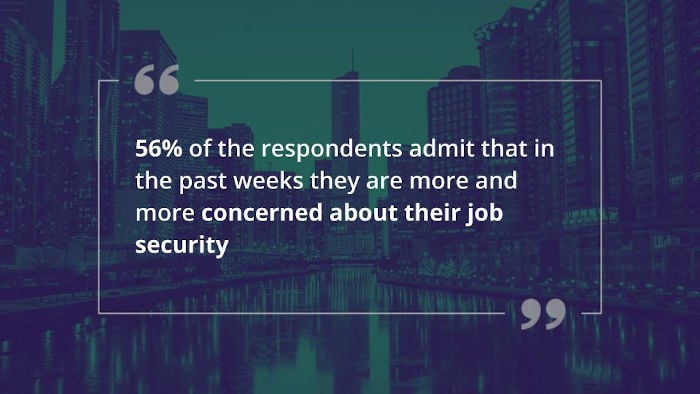 Job Security
Harriet and Zoe also talked about job security in a profession where demand for marketing expertise is being scaled back. "Marketers are probably feeling more at risk than they have done in the past. The best thing we can do is to demonstrate results through data-driven marketing," Zoe emphasizes. This means moving away from rather traditional ways of doing marketing and adopting more agile ways of working that can demonstrate more clearly how marketing can continually contribute to business outcomes.
Build for the Future
Agile marketing is all about making continual improvements and empowering your marketing team to adopt a data-driven 'test, learn, build-on-success' approach. This sets them up to demonstrate how they are contributing to business goals. "And using the right tools - such as the Adverity platform – they can quantify ROI and build a business case for the budget they are handling," explains Harriet.
This is a challenging time for marketers. But digitally-driven tools and techniques can make it a really the right time to delight and retain existing clients, engage with new customers, and build a pipeline for the future.
Interested in the full conversation between Harriet and Zoe?
We're running a series of Adverity Bitesize webinars over the coming weeks, and we're inviting you to join us in discussing hot marketing topics in short and effective, 15-minute sessions. Look at the upcoming webinar topics and register now!