If you want to read the full case study as a downloadable PDF, you can get it here. A German version of this blog post is available as well.
Adverity powers advertisers and agencies around the world. From local heroes to multinational enterprises. We are proud to share the success story of our Netherlands based client Mindshare. The team leverages Adverity Datatap and Insights to improve their operational efficiency.
`
Mindshare Netherlands is the Dutch subsidiary of a global media and marketing services company. With more than 7,000 employees worldwide, Mindshare is responsible for a vast majority of GroupM/WPP's global marketing campaigns.
To manage such a large workload, the company had long been on the lookout for a data marketing tool that can optimize data collection, integration, and reporting for its clients. These goals are now met, with the help of Adverity.
"I am so convinced about what we do with Adverity, and the possibilities and capabilities we have to optimize our business."

Jhon van der Ceelen, BI Director Data & Technology, Mindshare

The Challenge
In a marketing environment of pretty much all-things-digital, marketing and advertising agencies such as Mindshare NL are doing their best to keep up with the growing expectations of their clients. Data is generated from more and more sources, shared on more and more platforms, and increasingly expected to be collected in real-time.
What could possibly be the challenge?
For one, clients are no longer satisfied with the old Excel-style of reporting. Without the power of automated data collection or real-time analytics, spreadsheets can be prone to errors and - let's face it - they do not look particularly inspiring or attractive. Marketing reports need to be accurate, quick to digest, and easy to understand.
Spreadsheets require data to be collected and sorted manually. This data is not updated daily or hourly, but rather once a week or sometimes even every two weeks. This time-consuming process can often result in error-prone incomplete data and doesn't paint an accurate picture of the companies business performance. It is easy to make a mistake when you manually copy and paste thousands of rows of data from one tab to another.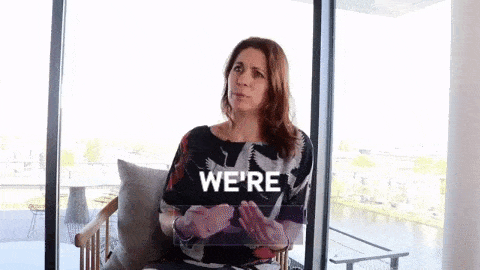 Jikke points out that the BI department can better focus on being consultants rather than data collectors!
One of the toughest challenges for Mindshare NL was to automate the data integration process, which was often challenging to get right or not possible. Working with data from multiple sources often involves incoherent data schemas and different granularity-levels - resulting in difficulties in performing cross-channel analyses.
Mindshare NL, too, has experienced the challenges posed by Excel reporting. "At the beginning, the main tool we had for data analytics was Excel," says Jhon. "The challenge was to move away from that and more into automated reporting."
What's more, manual reporting rarely provides clients with the bigger picture of their campaign performance. The challenge was to automatically integrate all the data, push it to a single database, visualize, efficiently publish the results in a client-friendly manner.
In the past, Mindshare NL used three to four different tools to collect all the necessary data. There had to be a better way.
The three main objectives

Automated data acquisition
Cross-channel data integration of more than 70 sources in near-real time – without unnecessary manual legwork.

Optimized data preperation
Harmonize and transform all marketing data to be ready to use for all campaigns for 100+ clients.

Easy access for all employees
Beautiful and interactive data visualization and reports that are loved by clients.
Powered by Adverity, Mindshare NL has been able to achieve the following targets:
Automated data acquisition - integrating marketing data across multiple channels and platforms in near-real time and without any unnecessary manual legwork.
Optimized data transformation - harmonize and transform all marketing data (e.g. naming conventions, tagging) across all campaigns and clients.
Visualization and reporting - create beautiful and interactive data visualizations and easy-to-understand reports that are loved by clients.
One tool to rule them all:
For Mindshare, the priority in data analytics has always been to have one great tool to fetch data.
"If you have a structure for collecting your data, the reporting could be done with any tool. At least it must be possible with any tool," Jhon explains.
"The thing is, most clients want to have everything in one place. Finding that one integrated solution is a bit more challenging, yet Adverity stepped up to the challenge.
"It's been more than a year of working with Adverity, and our productivity has increased significantly. None of us had any extensive knowledge about data, so Adverity really helped us along the way and broadened our understanding of the subject. For example, we have learned that we have to think on an agency level, not just on a client level."

Jhon van der Ceelen, BI Director Data & Technology, Mindshare.
Automation = optimization
Transitioning from mostly manual reporting to fully-fledged automation in marketing analytics has provided Mindshare NL with a significant boost in output and productivity. Having a user-friendly data analytics tool has been vital in achieving these improved results.
Mindshare uses both Adverity Datatap and Adverity Insights to enable their clients to collect and analyze marketing data more easily and efficiently.

Datatap allows Mindshare to harmonize their data and push it to a single database. Insights users can create eye-catching visualizations and share real-time results with their clients.

This all results in Mindshare being able to automate their reporting process and optimize productivity by decreasing the hours spent on creating manual reports.
"For me, it is important that a person without any technical or programming knowledge can build a data stream," says Jhon. Adverity's tools have not only been easy to use, but they have also enabled the company to boost its efficiency in analyzing client data.
Unlike the times of Excel reporting, Mindshare is now able to create and manage multiple data streams, and different team members can work with these simultaneously. The days of manually handling data integration processes are now over. As a result, more time is now spent on deriving actionable insights with less time invested in manual data transformation.
"With Adverity you can start using data right away - building dashboards and presenting your findings quickly," says Jhon.
"When I go to a client, I like to go there with a lot of data and show them how easy it is to create things in Adverity. It is nice to be able to show clients that we can reduce our hours and still get everything done with the help of automation."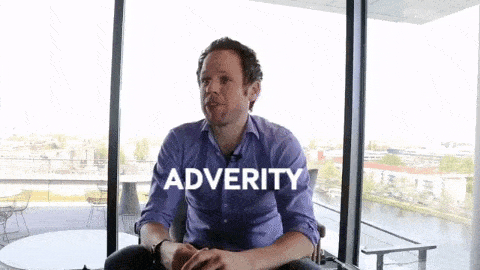 Laurens talks about how Adverity has improved client relations.
Benefits of the collaboration
Fast and automated data transformation and harmonization
Improved efficiency and flexibility in managing diverse marketing data.
Substantial productivity gains with professional data management.
Automatic real-time data integration from multiple sources reduces the time spent generating marketing reports.
Ability to share customizable dashboards with users, departments, and clients.
Freeing up team resources means enhanced focus on creating actionable insights.
Conclusion
While the collaboration between Mindshare NL and Adverity has already yielded a significant upturn in results, more is still to come. Going forward, Jhon and his team plan to focus more on data storytelling through the creation of more memorable visualizations and eye-catching reports.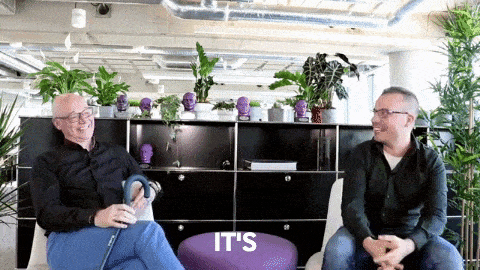 Jhon and Frank both agree that Adverity is magic!
Furthermore, there will also be a stronger focus on forecasting and the ability to use data for predicting patterns and customer behavior. Predictive analytics continues to gain momentum in the marketing landscape. With automated data gathering and preparation already in place, Mindshare has made crucial first steps to remain ahead of the curve and embrace the full potential of marketing technology.