The National Retail Federation's (NRF) Retail Big Show returned to New York City on January 16-18 2022 for the first time in two years — and our Adverity team was there too!
Here are our key takeaways from #NRF2022.
1. The show must go on
Despite the omicron variant taking hold and exhibitors and speakers pulling out at the last minute, NRF pulled through as planned. Various precautions were taken to help attendees feel safe, including mandatory masks and on-site COVID testing stations.
Though attendance was down considerably from 40,000 attendees pre-pandemic to an estimated 10,000 attendees this year, this did not deter the show from being a valuable indicator of technology trends in the retail sector. Although a lot of the big vendors pulled out from exhibiting, the feedback from smaller vendors was that this actually gave them an opportunity for more exposure.
2. Robots everywhere
The first thing that caught our eye was the abundance of robotics companies exhibiting at the event — robots were zipping around everywhere!
While robots have been used in warehouse settings for quite some time, this year's NRF showcased robots being used in even more innovative ways in the retail space, such as in curbside pickup.
3. People actually care about sustainability
Sustainability is no longer simply a buzzword — consumers actually care about this stuff. A recent study conducted by IBM and NRF found that 62% of consumers say they're willing to change their purchasing habits to reduce environmental impact, up from 57% two years prior.
Brands such as IKEA and Walmart discussed their commitment to sustainability, and several exhibitors offered technology to improve the efficiency of the supply chain to reduce not only cost, but waste as well.
4. Frictionless shopping is here to stay
We all know that COVID had a massive impact on retail, and caused a major spike in frictionless shopping experiences. Though consumers will continue to shop online, in-store shopping is not disappearing.
To encourage consumers to visit their stores, retailers need to assure them that in-store shopping can be safe. This year at NRF we definitely saw this trend on the exhibition floor, with vendors showcasing self-checkout technology, autonomous supermarkets, and even virtual dressing rooms.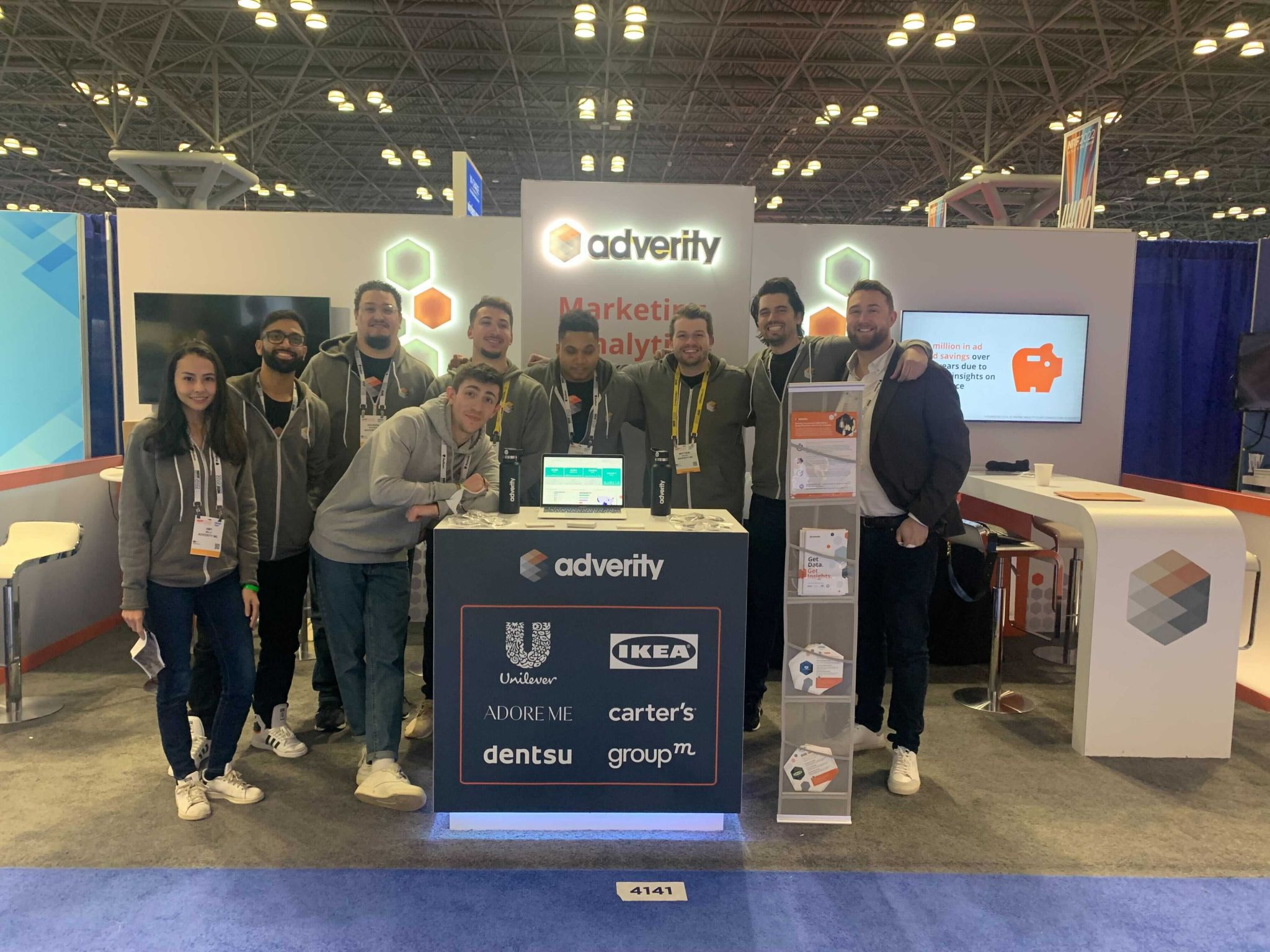 The Adverity team had a great time at NRF and was able to have some great conversations with retailers from not only the United States, but around the world as well. We hope to see you next year!