If you want to read the full case study as a downloadable PDF, you can get it here. A German version of this blog post is available as well.
reBuy is a reCommerce company based in Germany, founded in 2009. Their online product recycling platform allows users to sell and buy used goods from 14 different categories - from books to user electronics - for reasonable and fixed prices.
As criticism of consumerism continues to grow and a general rethinking in favor of giving all kinds of used products a second life, businesses like reBuy are flourishing. With more than five million customers in Germany, Austria, France and the Netherlands, their Berlin-based platform has become the European market leader in the used electronics re-seller field.
The company is planning to expand into even more other European countries while keeping their spot at the top of the industry. In order to achieve these goals, reBuy is constantly seeking to optimize their services for their target markets. Insights into consumer needs and behavior play a critical role here, and this is where Adverity comes into play.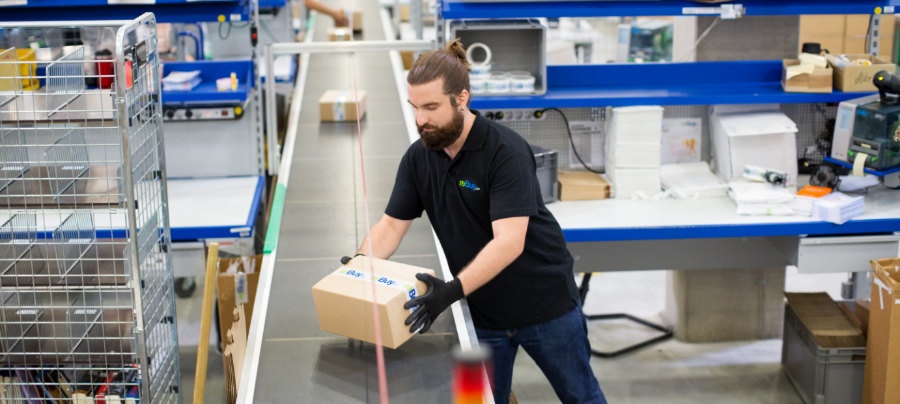 The Challenge
To understand their customers and continuously optimize their offer, reBuy, like any other business nowadays, is using multiple online services and tools. These accumulate all kinds of valuable data that needs to be organised and analysed on a regular basis.
The problem is businesses are confronted with a never-ending flood of incoming data that is difficult to keep up with.
One of the biggest issues for reBuy was the amount of time that was being wasted on manual data preparation i.e. downloading Excel sheets, creating records, trying to combine different data sources and re-uploading the results.
"Before working with Adverity, we were doing a lot of manual reporting, which was very time-consuming. By using Adverity, our data is updated automatically everyday without any extra work."

Tobias Pappert, Head of Performance Marketing, reBuy
Moreover, several employees were responsible for processing the data - each of whom were using different metrics and calculations - these processes were inherently complicated and arduous. Before any analysis could take place, it was necessary to find the right person who had created the respective Excel sheet in the first place.
Another inconvenient and inefficient aspect of the analytics process was distributing the final reports. The data had to be downloaded, prepared in the form of reports and disseminated via email. This kind of practice is highly tiresome and time-consuming - these resources could have been put to a much better use. A new and more efficient approach of managing data was required if they wanted to maintain the quality of their work or exceed it in the long run.
"The biggest challenge is having multiple sources and channels that provide different data. So you want to make sure that you have a dashboard where you just need to click and you get everything you need."

Wolfgang Röbig, Chief Commercial Officer, reBuy
reBuy had tried to tackle their problems with an in-house solution first. The data was transferred to their warehouse via custom-made APIs. However, this solution proved to be error-prone and the data was not always up-to-date. More still, simple changes required a complete system update - not only was this cumbersome, it was also quite costly.
It was at this point that reBuy started looking for an out-of-the-box solution.
The Goals

Effortless data integration
Automated integration and harmonisation - no manual pushes.

All data available in one central platform
Managing all data from the comfort of one central location.

Easy access for all employees
Explore data anywhere and anytime - no programming skills required.
The Solution
reBuy was looking for a powerful solution that harmonizes their data for their marketing and BI-tools. Important criteria were that everyone could easily access the data at any time and without any additional software and programming know-how. To remove silos and have a single source of truth, the goal was to have all the data in their Microsoft Azure data warehouse. Ready to visualize campaign data with their preferred in-house tool: Power BI.
After an in-depth analysis of several solution providers, Adverity was able to convince with not only their sophisticated product but also their customer support during the trial period.
"We tested multiple solutions, but Adverity clearly won the race. DataTap is so easy and intuitive to use - basically you just need to drag and drop to manipulate your data so that the team then can act on it."

Aleksandr Zolotukhin, BI Architect, reBuy
During the trial period, Adverity helped reBuy integrate a lot of their sources and even developed new connectors to fit their needs. This impressed the reBuy BI team and ultimately led to the decision of going with Adverity Datatap.
"The trial period was extensive and intense. Thanks to the amazing guidance of the Adverity customer service team, we were able to produce impressive results within just a few weeks. We were very impressed and ultimately decided on a long-term collaboration with Adverity."

Aleksandr Zolotukhin, BI Architect, reBuy
Adverity DataTap makes it easy to harmonize and transfer large data sets from several sources. The cleaned data is organized and prepared automatically - ready to be visualized in insightful graphs. The end result is an improved performance of both the analytics software and analysts themselves, as the data already has been put into a consistent scheme.
The absence of naming conventions across all different platforms and individual datasets, e.g. "campaign name" (Google) vs. "campaign ID" (Facebook), made it difficult for reBuy to ensure data was categorized correctly. DataTap does that automatically, which allows users to make more sense of the data they collect every day.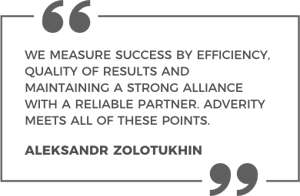 In turn, improved data quality also leads to improved performance. Just as data anomalies can be detected and fixed more easily, the performance of individual campaigns can be easily comprehended through easily-digestible dashboards. Like this, campaigns that fail to perform can be discarded or optimized more quickly to facilitate better results. Gone are the days of older campaigns with untapped potential being forgotten about but still paid for.
Deep analyses across multiple channels and campaigns can be executed with just a few clicks, allowing for greater flexibility when it comes to reporting on KPIs.
Adverity helped reBuy free up their analysts' time and resources. This way, they could better focus their attention on important core tasks, such as analyzing and understanding their data and taking action accordingly, instead of wasting time on tedious data preparation.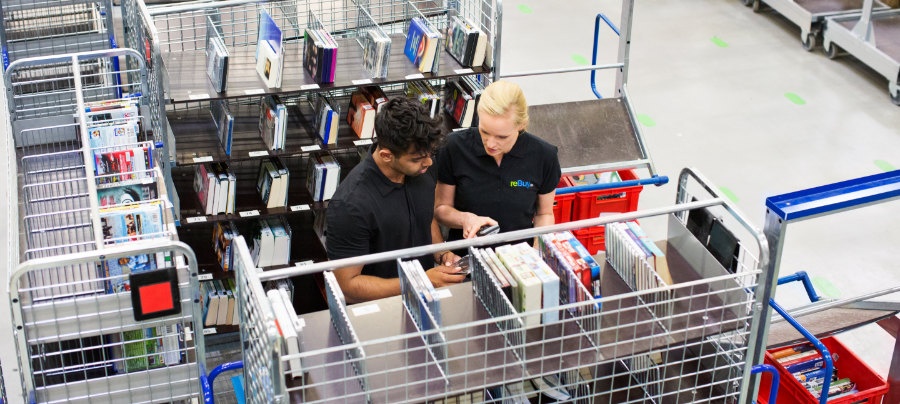 The Benefits
Fast data transformation and harmonisation
All data organised in one central location
Easy to use without the need for programming skills
Supporting deep dive analysis of complex data
Naming conventions and effective categorisation of data
Improved data quality and campaign performances
Automating time-consuming tasks to instead increase focus on more important ones
Conclusion
Effective data management is key to unlocking the untapped potential of marketing activities. While in the absence of advanced data integration and marketing analytics tools, data wrangling, exploration and reporting processes are arduous and error-prone, there are solutions available that help speed up the process.
Fortunately, collecting and transforming data manually is no longer a requirement of marketers and data analysts. More and more companies are embracing the power of automated data-integration and customizable harmonization - thus adopting a truly data-driven approach to support their marketing activities.
By choosing to leverage data to Adverity, companies like reBuy are benefitting from a more streamlined approach to analytics. By having highly granular data at their fingertips, reBuy can readily identify opportunities to optimise ongoing campaigns and improve their return on advertising expenditure. Similarly, automated campaign reporting significantly reduces the labour required for capturing how marketing activities have translated into results.
"Today the most sophisticated questions are answered by data. So if you use data to solve your problems, you are doing the right thing. Adverity Datatap helps us solve our problems more efficiently".

Lukas Müller, Head of BI, reBuy
reBuy is just one of a long line of companies choosing to adopt a more sophisticated approach to data analysis. The case for investing in the advanced marketing analytics tool cannot be understated, nor is it a trend that shows any signs of slowing down.