What is

data governance

?
Before we jump into an overview of the most effective data governance tools, it's important to understand what the term actually means.
In simple terms, data governance involves building a strong foundation for your business data by establishing guidelines and standards for managing it.
Robust data governance ensures that your data is accurate, reliable, and secure - and also that the right people can access the right data when they need it.
By implementing a data governance strategy, stakeholders across the organization can make business decisions from your data with confidence - without a sense of overwhelm or confusion. It can also help ensure your data is protected from unauthorized access and complies with all relevant data privacy regulations.
If you're curious about the best way to implement a data governance strategy, we've put together a comprehensive post on the seven building blocks of data governance best practices.
But to implement these building blocks effectively, you're likely to need the support of the right tools and technology.
8 of the best

data governance tools

on the market

1. Collibra

Data Governance
Collibra is designed to be accessible for any organization looking to improve their data governance and data quality.
It's suitable for businesses across various industries that need to enhance data-driven decision-making, ensure data compliance, and become more collaborative and efficient in the management of data.
The solution includes a number of features to help businesses classify, define and catalog their data to help ensure a consistent understanding across different stakeholders.
It can also help manage data workflows, map the relationships between different reports, and has powerful security features.
Website: Collibra
G2 Review Score: 4.2

2. SAP Master

Data Governance

(MDG)
If you're already using the SAP Business Technology Platform, their Master Data Governance (MDG) product is one to add to your shortlist of data governance tools to review.
Some users report that it's a little tricky to set up, but once it's up and running it's easy to use - and there is strong customer support available from the SAP team.
MDG offers a single view of your data for consistent analysis and insights and helps stop users from having to log into multiple different data sources.
It also has functionality to help standardize definitions and business rules for your data, enforcing data validation, and providing a complete audit trail of your data.
Website: SAP MDG
G2 Review Score: 4.4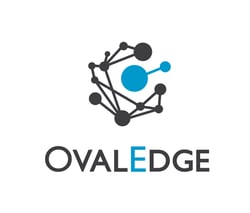 3. OvalEdge
OvalEdge is a less well-known data governance tool, but a worthy addition to this list.
It lets you easily manage who can access different sets of business data and has a business glossary to help you easily create a shared language for working collaboratively across your organization.
The platform provides data governance features, such as data cataloging and data lineage. It also allows users to search for data using natural language, collaborate using built-in tools, and stay updated on changes or anomalies in data.
Website: OvalEdge
G2 Review Score: 5.0

4. Atla

n
Claiming to be 'built by a data team, for data teams' - Atlan's Active Data Governance product aims to simplify the process of implementing a data governance framework and reduce any friction or bureaucracy.
The platform promotes a community-centered approach to governance, with privacy at its core.
Features include security measures with customizable controls, flexible access policies based on user roles, and collaborative management where users can suggest changes or additions to data.
Website: Atlan
G2 Review Score: 4.6

5. Apache Atlas
Apache Atlas is ideal for larger companies with experienced data teams that are using the Hadoop ecosystem.
Slightly different from the rest of the data governance solutions in this list, Apache Atlas is an open-source tool that requires internal technical expertise to implement.
If you have the internal team and infrastructure to support it, Apache Atlas is an effective data governance tool that allows you to build a comprehensive catalog of your data assets and manage them effectively.
The platform offers features like metadata management, advanced classification, data lineage reports, easy search capabilities, and security controls. It also integrates with Apache Ranger for enhanced security and compliance.
Website: Apache Atlas
G2 Review Score: 4.6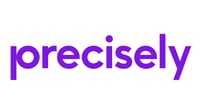 6. Precisely: Data360 Govern
When Precisely acquired Infogix in 2021, they brought the Data360 Govern product under their umbrella.
Data360 Govern is tailored for organizations of all sizes that are aiming to improve their data governance and the quality of their data.
It has all the functionality you'd expect from a data governance tool, including a data catalog that allows data to be easily searchable, a smart business glossary that allows crowdsourced updates for consistent understanding, a metrics and scoring system for the quality of data, and data stewardship functionality that allows businesses to set ownership and accountability for different data assets.
Website: Data360 Govern
G2 Review Score: 4.1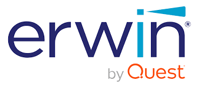 7. erwin Data Intelligence
erwin was acquired by Quest in 2021 and continues to provide businesses with the data governance solutions they need to save valuable time and understand how data is flowing across the organization.
Their Data Catalog allows metadata to be added to all data assets to make it more easily searchable and has comprehensive data lineage functionality. They also have a data quality scoring system, so businesses can keep a close eye on the accuracy and completeness of their data.
A business glossary helps encourage consistency in terminology and definitions to allow for better collaboration, and data stewardship functionality helps to clearly determine accountability and responsibility for different data assets.
A nice feature within erwin is the Data Marketplace, which gives an e-commerce feel to the available data within an organization - allowing users to choose which data is right for the task at hand.
Website: erwin Data Intelligence
G2 Review Score: N/A

8. OneTrust

Data Governance
OneTrust is a name that's synonymous with data protection and privacy in the online space.
Their data governance platform is actually more of a data security tool - designed with a clear focus on ensuring the privacy, security, and integrity of business data, and helping businesses to mitigate data-related risks.
The promoted features and functionality within OneTrust are more security related - focusing on the classification of data, data retention, and deletion policies, data access management, and protection of your data in the cloud.
If you're looking for a data governance solution that is tailored to the regulations governing your area of operation, such as GDPR in Europe or CCPA in California - there are tailored setups and functionality in OneTrust that help ensure compliance.
Website: OneTrust
G2 Review Score: 4.3
Choosing a data integration platform with robust

data governance

features
For some businesses with large data teams and extensive amounts of data - it may be the right decision to implement a specialist data governance tool to run alongside your ETL or data integration platform.
But for a lot of businesses, the enhanced features that are included within many leading data integration platforms are more than enough to support a robust data governance strategy and ensure the quality, accessibility, and security of data across the business.
Adverity is a leading data integration platform, which has been ISO 27001 certified and is compliant with data privacy regulations such as GDPR.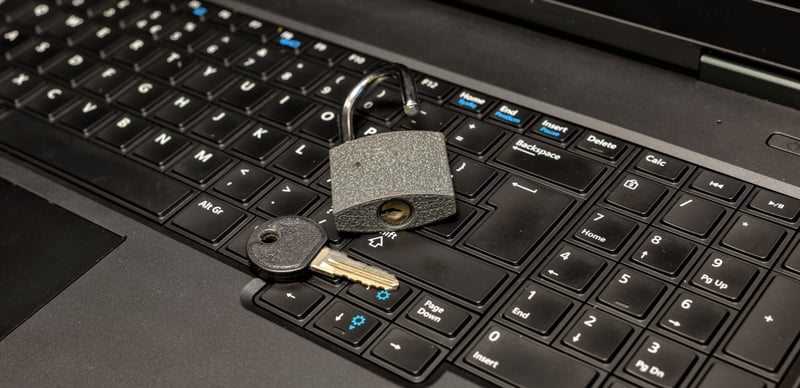 Connecting to more than 600 data sources out of the box, Adverity has powerful data transformation functionality to ensure consistency and standardization and also has the flexibility to implement custom checks and auto-correct data before it's uploaded.
Features such as Smart Naming Conventions help ensure that all the data entering your database adheres to predefined criteria, with Anomaly Detection helping you to identify any patterns in data that fall outside of the expected range.
From a security and data quality perspective, a central Authorization Center allows you to set controls over who is permitted to make changes to data feeds and also set access permission on the data that is available to different roles within the business.
Ready to find out how Adverity can help you enhance your data governance strategy?
Sign up for our free data governance webinar or book a demo today.