Former CEO and Co-Founder of MarketShare joins Adverity to further accelerate growth.
New York, US, 14th September, 2020: Adverity, a leading force in marketing data intelligence, today announced the appointment of Wes Nichols as Non-Executive Director to bolster Adverity's global growth trajectory and track record in the software industry.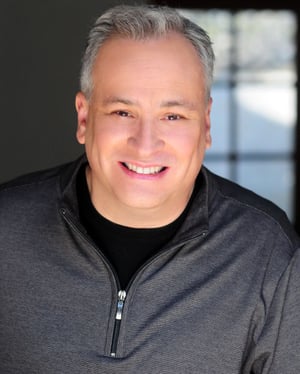 Nichols brings more than 20 years of experience as an entrepreneur, director and advisor, helping companies grow through innovative use of technology, data analytics and AI. An industry authority in predictive analytics, marketing, AI/machine learning and digital transformation, he is a partner at March Capital and currently serves on the Board of Directors for Neustar, Airship, Persado, ActionIQ and TrueCar (TRUE), and is a Strategic Advisor to Snapchat. He is also the author of the Harvard Business Review cover story, "Analytics 2.0" - which looks at the next-generation of analytics to drive more predictive decision-making.
"As Adverity enters the next phase of its development and we continue to grow our presence in the market, it is the right time to expand our board", said Alexander Igelsböck, CEO and Co-Founder of Adverity. "We are delighted to welcome Wes to the company and look forward to his perspective, guidance and acumen as we continue to tackle the challenges of data complexity. His experience and understanding of scaling innovative technology will be instrumental in helping shape our approach as we move into our next stage of growth".
Nichols adds, "I've spent my career creating and scaling companies that enable data-driven decision-making, deployment automation and course-correction. Adverity continues to be a leader in helping businesses become more insight driven and agile with their data. This comes at a time when data is the world's most valuable resource. How a company understands and analyzes its data is instrumental to its customer relevance and success. I look forward to supporting Alex and the team, and sharing my experience in driving global scale and growth of innovative software companies".
###
About Adverity
Adverity is an intelligent marketing analytics platform specializing in enabling data-driven marketing teams to make better decisions and improve performance, faster and easier. By transforming siloed data into actionable insight, Adverity reduces the complexity involved in demonstrating the return on investment of multichannel marketing spend.
Through automating data integration from hundreds of sources, our vendor-agnostic, end-to-end platform delivers a single view of marketing performance across your business. With the help of powerful data visualizations, Adverity reveals tangible business impact of marketing activities and improves performance by uncovering real-time opportunities to fuel growth with augmented analytics.
For any further information, please contact:
Chris Kader
adverity@teamgingermay.com
+1 (646) 862 9319