Automated data integration and harmonization for unrivalled data quality
Adverity's powerful transformation engine ensures that the data you load into Amazon Redshift will be cleaned and presented in a consistent and immediately workable format. It gives you full control over your data without needing to use a single line of code. Connect previously siloed data streams to provide powerful insights.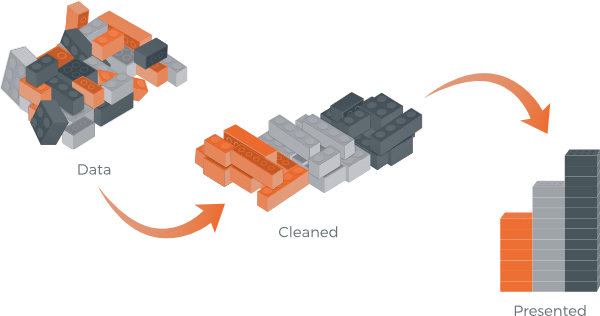 A holistic understanding of your marketing and sales performance
By using Adverity's ETL module alongside a business intelligence tool, you can blend previously isolated data streams and perform deeper analyses of your data to uncover the true drivers of your company's success. There's no need to log into multiple platforms to get access to your data. All your data is readily available under one central platform.
Why use Adverity?
Adverity provides access to an extensive list of pre-built API data connectors to cover all the services you wish to integrate data from. Should we not currently offer an API connector that you need, we'll make sure it's available to use when you sign up!
Our platform is highly scalable and designed to grow with your company or agency. This means we're the ideal data integration solution for businesses of all sizes – both large and small.
The advantages of having a specialised platform like Adverity quickly became clear: we were immediately convinced by the professional API management and the optimised data quality.
Maximilian Nierhoff, Head of Marketing Technology

Adverity is the #1 data integration tool for Amazon Redshift
Schema mapping support
Apply schema mapping and create a harmonized data stream that can be pushed directly to Redshift.
Two-way connectivity
Adverity can also load data directly from Redshift, allowing you to also work within Redshift and send your updated data stack back to Adverity.
Super fast integration
Our default AWS setup offers the fastest possible connectivity, allowing allows users to load data directly from S3 buckets and visualize their data in Adverity.
Support for clusters
Adverity users can use data from their own Redshift clusters in our ETL tool. We're also able to supply and maintain clusters for you.
Trusted by leading brands and agencies
Our growing list of clients includes many leading advertisers, agencies, global brands, eCommerce portals and many other companies.
Blog
How MediaCom Improved their Efficiency in Reporting & Analytics by 75%
Adverity powers all kind of advertisers and agencies around the globe - from local heroes to multinational enterprises. We are proud to share the following the success story of our client MediaCom,...
Blog
Fashionette Case Study: Automated Data Integration Solution
If you want to read the full case study as a downloadable PDF, you can get it here. A German version of this blog post is available as well. Fashionette is a young German e-commerce company, which...