Digital Marketing World Forum Global returned to London last weekend taking over the iconic Business Design Centre. Delegates enjoyed two days of expert-led sessions across five conference tracks covering topics from data-driven strategies to marketing predictions.
Adverity were proud diamond sponsors of the event with speakers taking part in sessions across the two days. Read on to discover the top topics of conversation from this year's #DMWF Global!
Why technology is not the silver bullet for becoming data-driven
Tech may seem to be the simplest solution to becoming a more data-driven marketing team, however, this investment requires the additional support of workers with data analysis skills and a company culture that values data curiosity. To be truly data-driven the organization must not only gather the data using the right technology but create a team that is comfortable in analyzing and acting on data insights.
Before sinking time and money into tech, Dany Eid, Adverity's Director of North America, suggested in his session at #DMWF that marketers take a step back and evaluate the three pillars of a data-driven strategy: tech, people, and culture. "The first step to generating a data-driven culture is benchmarking your analytical maturity," says Eid.
"You might have the greatest tech stack in the world feeding you business-changing forecasts on your ad spending and delivering real-time performance data, but if this isn't translating to actions, then it's useless."
Watch the Adverity team at #DMWF Global 2022!
Data is the key to unlocking the value of agencies
With brands becoming more demanding in their data requirements, and increasingly shifting data analysis in-house, agencies need to become more data-savvy and take on a consultative role. This can be achieved with predictive analytics and a holistic view of data and spend across all campaigns.
"Clients are no longer satisfied with siloed reporting, they want a unified view of how the marketing activity works together."
Clients are no longer satisfied with siloed reporting, they want a unified view of how the marketing activity works together. Having a unified reporting structure makes experimenting easier, as dashboards make it possible to generate hypotheses that can then be tested. This analysis and insight are what provide added value to the client.
Predictions for Marketing in 2022
Experts from Adverity, Google, and Vixen Labs highlighted their predictions for the rest of 2022. These included:
The sunsetting of third-party cookies will have a significant impact on activities that track and measure activity
Increasing democratization of AI and the use of statistical models and machine learning methods to build prediction and prescription analytics
The changing uncertainty of the global economic situation will lead to an increase in the use of technology to unlock the best value from marketing activity
Consumers are becoming more discerning about the data that they share, this means that marketers need to be clever in their use of data and personalization to ensure that activity is relevant and of value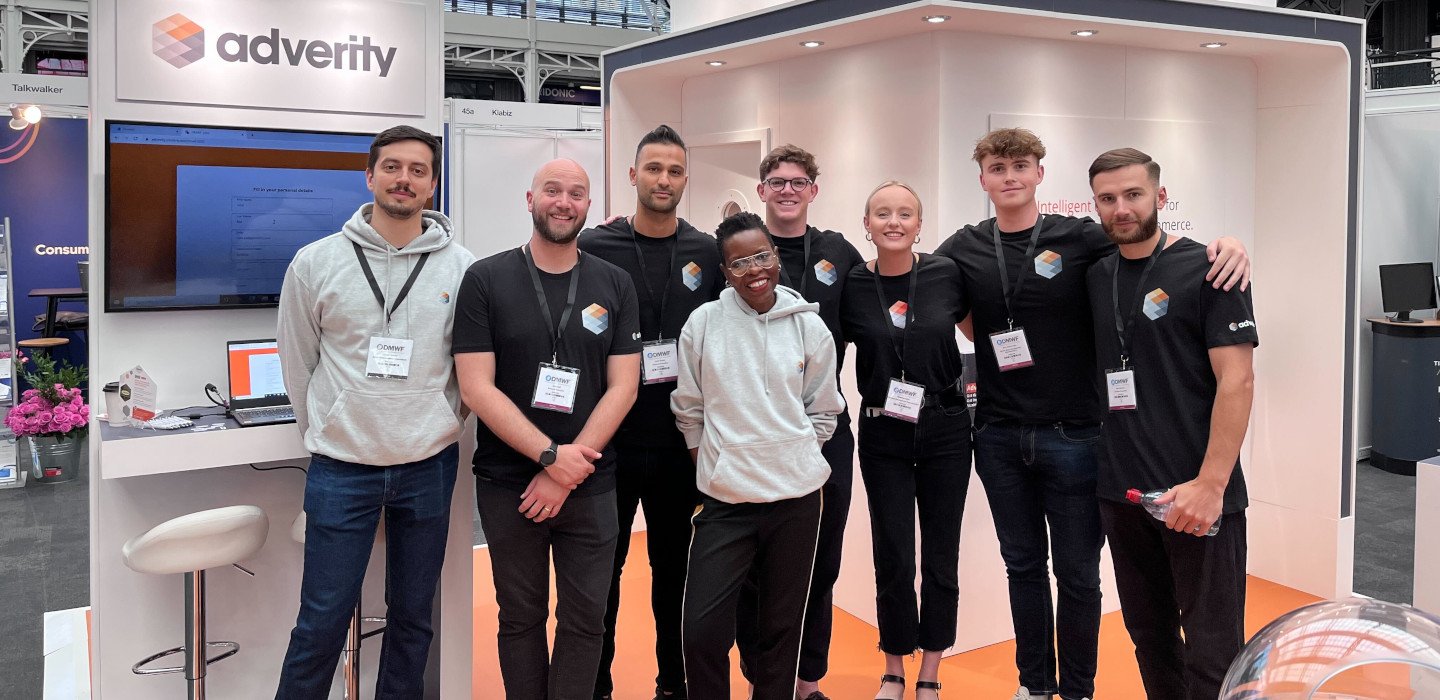 The Adverity team had a great time at #DMWF Global 2022 with interesting conversations from delegates across Europe. Keep an eye on our social channels as we will be sharing on-demand recordings of our sessions very soon!
---
Want to get the most out of your data?
Book a demo with one of our advisors to learn what Adverity can do for you!
---