Do you sometimes think about using data-driven insights to run efficient advertising campaigns? Do you wonder why everyone's so excited about it? Particularly since your efforts to increase advertising ROI by using data have failed until now...
Can you identify what is the problem? Is it the quality of your data? Or that you're not extracting the right insights from it? Or maybe you don't work with the right dataset?
Let me show you the most common challenges marketers face when running data-driven advertising campaigns. These tips will help you address your big data problems, and you'll be able to start using data to finally increase your advertising ROI.
Challenge #1: Using the right data
Fact: we have an incredible amount of data available that we can use in advertising campaigns. We can collect and correlate practically any information to gain new insights, but instead of creating more opportunities, this often creates a serious problem.
For one, such an infinite number of ways to process the data leaves many marketers overwhelmed and confused. Should you focus on audience insights or customer behaviors? Or if correlating it with other, seemingly unrelated information would deliver an even deeper insight?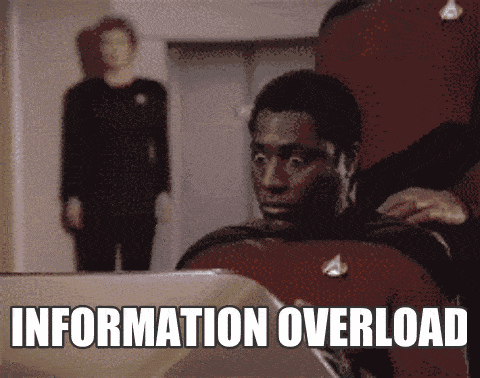 My recommendation - always start by identifying two things before diving into the data:
Your goals - decide what specific insight you want to extract. For example, you may want to discover the best time to advertise your product.
Key factors that affect your audience's buying behavior - identify what else could significantly affect your goal, like seasonality or purchasing power.
And only then choose the data sources and data types that deliver on the two insights above.
Challenge #2: Siloed data
I'm always amazed to see how few brands store data in one, centralized and consolidated place, and how many of them have it scattered across different teams, locations, departments, and so on. The result? Siloed data forces you to work with a limited data set only, unable to see the big picture, and overcoming these data silos is a long and arduous process.
However, there is a quick workaround. You can create dashboards and aggregate the data you need from various sources in one place. True, in doing so, you might not gain direct access to the source, but at least you can process the information that can help enrich your campaign insights.
Challenge #3: Real-time data analysis
If you struggle with siloed data, then most likely you also face this challenge too. With data dispersed across the organization, it's almost impossible for marketers to access and analyze it in real time.
At the same time, doing so offers an incredible opportunity to:
Identify factors that engage the audience quickly,
Correlate them with additional data to discover new ways to increase campaign performance,
Spot campaigns that exceed their budgets, and
Adjust the campaign in real-time to boost its ROI continuously
Dashboards can help you overcome this challenge too. With all the data in one place, updated in real time, you can monitor and evaluate campaign performance easily, making any optimization efforts much more streamlined and efficient.
Challenge #4: Lack of harmonized data
Most companies work with data from multiple sources, platforms, locations, campaign-types, data vendors, and so on. The problem is that this approach brings the lack of unity between data types, labels, categories, and so on, makes correlating the information near-impossible.
The solution is to harmonize the data before trying to analyze it, by creating a unified data set of file formats, category or naming conventions. Without it, you'll find it hard to extract the full-scale insight you need to achieve better advertising ROI.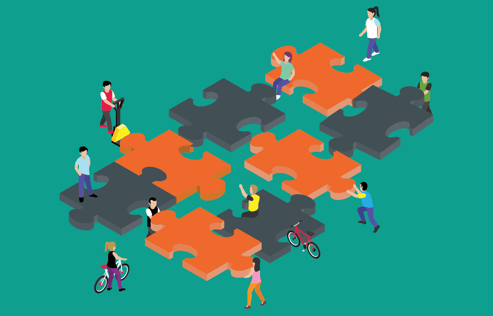 Challenge #5: The company-wide buy-in
Many of the challenges I referenced above – data silos, lack of real-time access to information, or data dissonance – have a single cause: the lack of organization-wide buy-in for the data-driven approach.
Unfortunately, many organizations and departments still perceive data as something not to be shared with anyone else. But such an approach often leaves marketers unable to access critical insights they'd need. Sales stats, product stock, and other information could help analyze customer behavior and predict trends that could help run more profitable advertising campaigns.
Getting the buy-in is a complex process. But there might be a quick trick that can help many marketers break at least some of the barriers. If you create data sets for each organization unit you'd like to share the information with, you can also show the data illustrating the benefits your work offers to them.
By doing so, you'll put the issue of sharing the data in the context of their success, not yours. And make it more enticing to break the silo.