As a newly AWS competency status holder, it was a pleasure for us to host and sponsor the 12th AWS Meetup at our office in Vienna.
What is "Meetup"?
Meetup is a platform that takes place monthly in different locations and helps professionals find and build local communities. People use Meetup to meet new people, learn new things, find support and leave their comfort zone.
This Meetup attracted passionate and experienced professionals from various companies and backgrounds, who all share a common interest in AWS and exchange best practices as a collective group.
What happened?
This event's key focus was to network, share experience and knowledge about AWS services, specifically about AWS IoT.
This was the first meet-up that we have hosted, but we are planning to host more in the not too distant future. If you weren't able to attend this session, you can already look forward to the next one on June 18th here at our office in Vienna with Django Friends – where the following topics will be discussed:
Elegant Solutions to a Web Developers struggle.
Project stacks and exploring innovative and emerging technologies.
Best Practices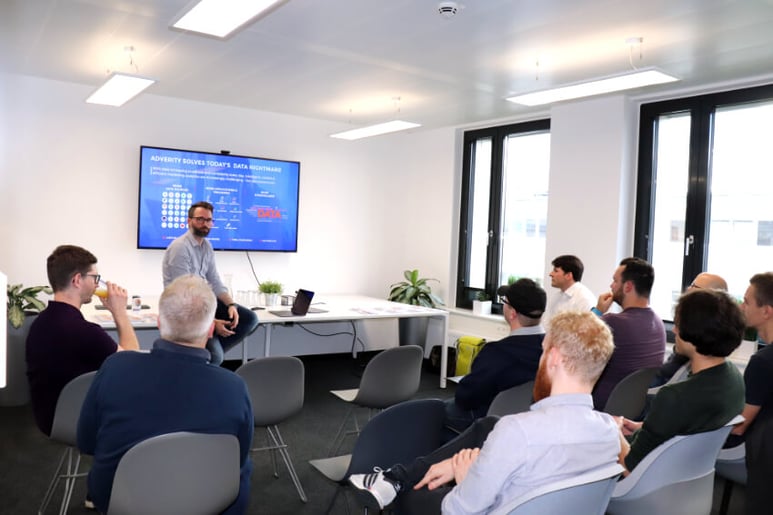 If this sounds like something you could be interested in, you can sign up for the next event here.