If you want to read the full case study as a downloadable PDF, you can get it here. A German version of this blog post is available as well.
As a worldwide network of tourism experts, the Austrian National Tourist Office is an organization that is committed to supporting and improving Austria's attractiveness as a tourist destination.
The organization's primary goal, both regionally and within international markets, is to ensure the competitiveness of Austria's tourism industry compared to other holiday destinations.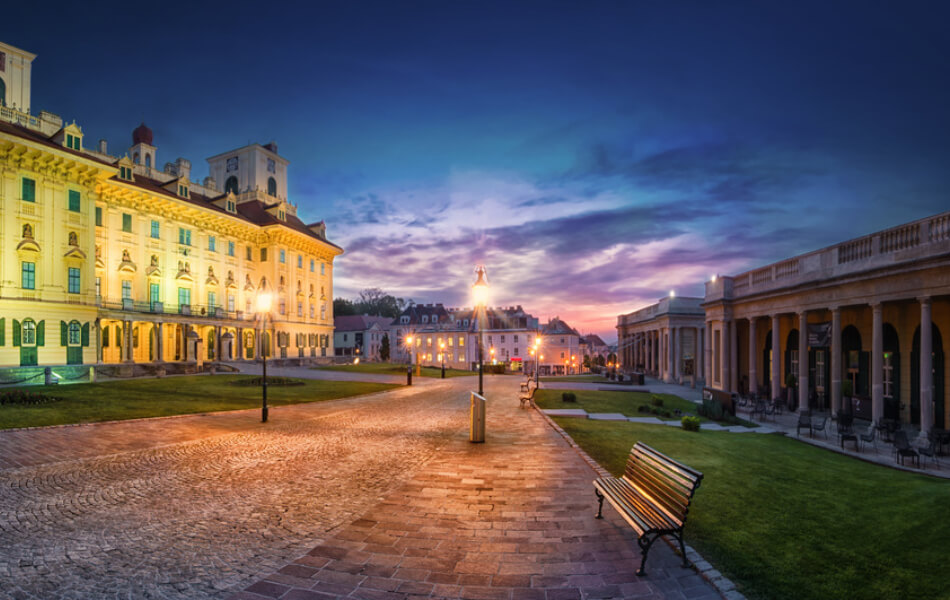 Esterházy Palace in Eisenstadt is one of the most beautiful baroque palaces in Austria.
Data-driven marketing towards a travel-loving audience is an integral cornerstone of the tourist office agenda - from building awareness to increasing hotel bookings across the country, the goals are as varied as the Austrian landscape. This approach has helped the Austrian National Tourist Office and Adverity become such an invincible team. Data is now readily available to the central office, as well as to all regional and global partners. The organization can now better capitalize on the synergies that exist between tourism partners. As a result, efficiency and transparency have been significantly boosted.

Successful marketing in a fast-moving industry
The central administration of large amounts of data from internal and third-party sources is a formidable challenge faced by many organizations. This challenge is further complicated when overseeing multiple international marketing campaigns.
The Austrian National Tourist Office uses Power BI to evaluate and visualize the campaign marketing performance. To obtain a complete picture of performance, it is, therefore, necessary to collect, standardize, and process data from a large number of sources.
Generating meaningful insights from various advertising campaigns for different regional destinations requires a strong analytical foundation. On top of this, the marketing department aimed to improve transparency across all stakeholders, enhancing KPI reporting as well as performing qualitative and quantitative market research. Providing accurate figures and reports to external partners is just as much a part of the Austrian National Tourist Office's business model as the preparation of KPIs for each campaign of individual national tourism organizations.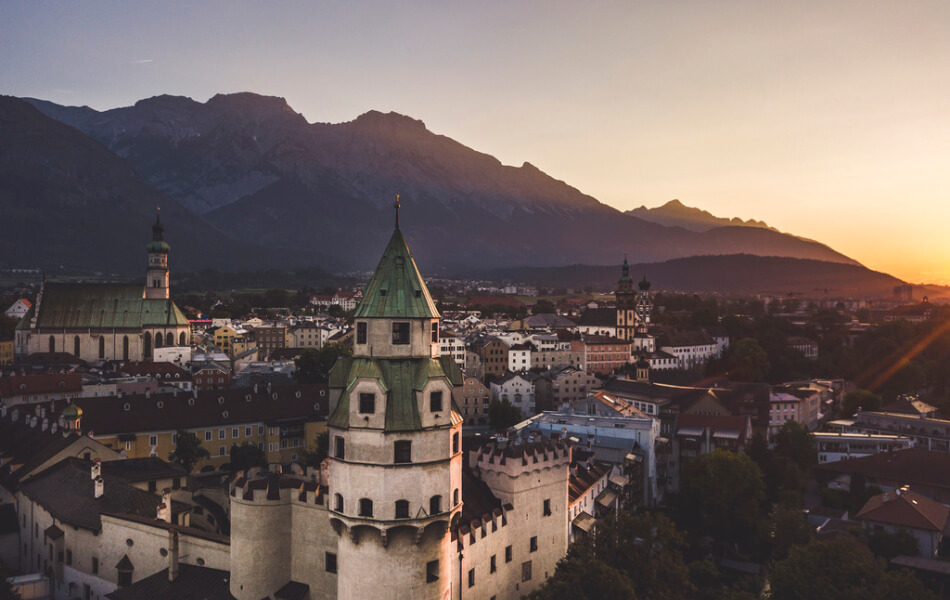 Hall in Tirol is one of Austria's most beautiful towns: Tradition and modernity, urban chic and scenic natural beauty build enthralling contrasts and unexpected harmonies.
Together with Adverity, the Austrian National Tourist Office has successfully mastered this challenge through the introduction of an efficient data aggregation process with Adverity Datatap.
The initial situation: Decentralized data distribution with a high level of manual effort
The sheer quantity of unharmonized marketing data presented many unforeseen technical and logistical challenges: the existing IT infrastructure was decentralized and designed for evaluating financial data, which was ill-suited to an ever-changing marketing landscape. It could neither process nor update marketing data connectors essential for maintaining a steady stream of consistent data. Therefore, automatically providing crucial marketing KPIs to the relevant business stakeholders was virtually impossible.
Before the introduction of Adverity Datatap in the marketing department, data collection and transformation tasks required a great deal of manual effort. This process would usually involve extracting data from Google Analytics and the social media management tool Sprinklr, copy-and-pasting relevant numbers into Excel sheets, and finally starting to derive useful information from these data sets.
For the management team, it was clear that a modern, automated, and efficient process was needed to replace the existing error-prone and manual workflow.
Moving from manual to automated
In the search for a suitable solution for automating these processes, custom connectors were first developed by external IT contractors to collect and store the data in a Microsoft Azure database and visualize it in Power BI. However, this did not work as intended.
The final product proved to be costly as well as resource-heavy. It also required constant modifications to connectors in response to changes in raw data or reporting requirements. This lack of flexibility regularly challenged the IT infrastructure of the Austrian National Tourist Office.
The team of marketing and data experts, realized that this process was not efficient and did not meet modern requirements. Fortunately, this is where Adverity Datatap stepped in.
"To make our marketing more agile and transparent, we opted for Adverity's automated data provision solution, which has really exceeded our expectations."

Vahidenur Culha Flechl, Data Analyst, Austrian National Tourist Office, Vienna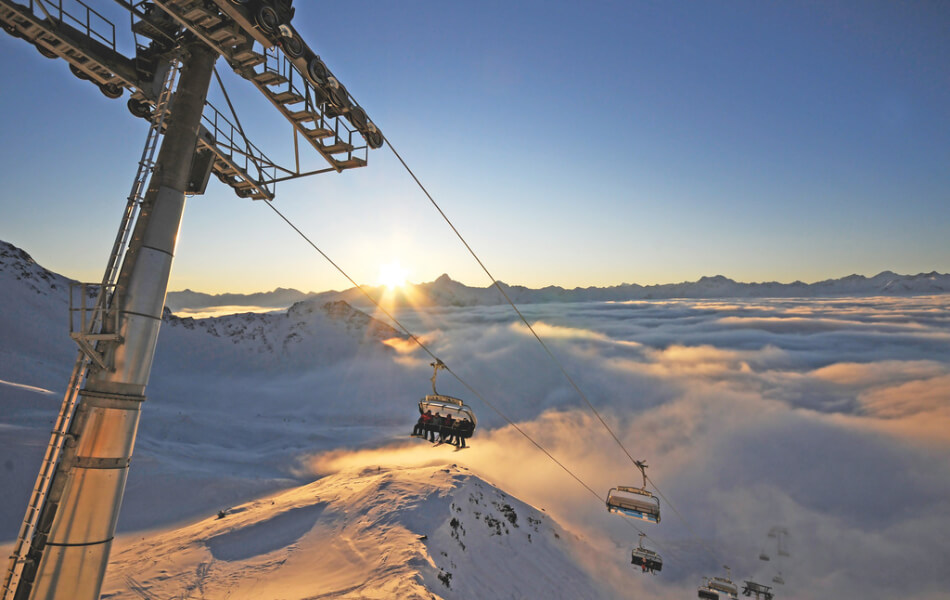 With around 40km of slopes, the Grossglockner Resort is the largest ski area in Austrias' East Tyrol area.
One-stop solution: Intelligent data management with Adverity
Within the trial period, Adverity was able to eliminate the most significant pain points in the company's work with their data. The advantages of automated and reliable data aggregation were immediately clear.
"The APIs for our connectors were not properly documented. Even if the process worked, the system was not stable. The APIs change regularly and these changes must be incorporated into our system manually. This was especially challenging when dealing with multiple data sources."

Vahidenur Culha Flechl, Data Analyst, Austrian National Tourist Office, Vienna
The company is now in a position to efficiently analyze cross-channel data according to predefined criteria and benchmarks. Adverity Datatap has significantly reduced the manual efforts required for repetitive tasks. Thanks to the highly professional data management of various platforms and sources, as well as the easy creation of new data models, Adverity's advanced data integration software minimized the demands on the IT team.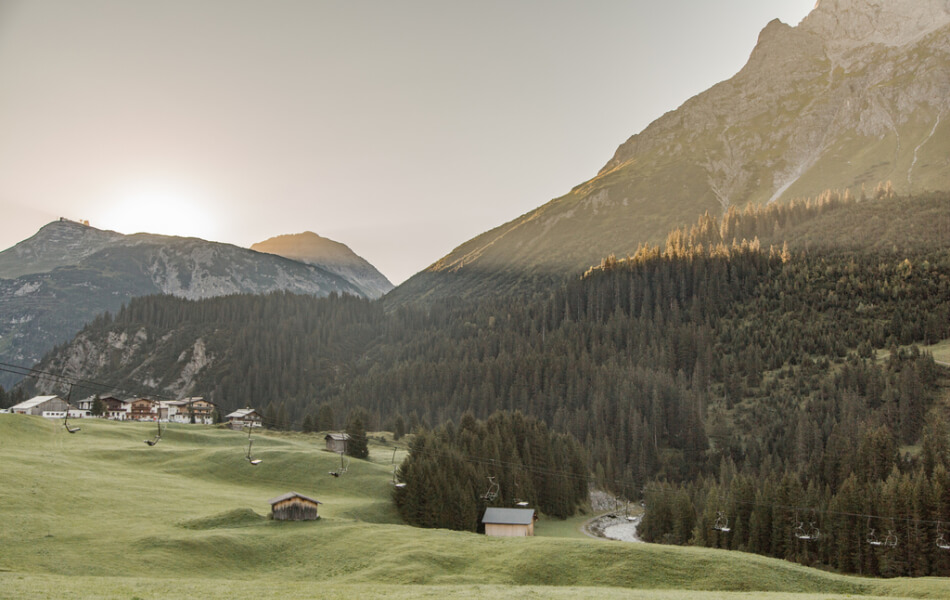 Running through Lech-Zürs am Arlberg is an enchanting, circular trail known as The Green Ring. Along the way, encounter hidden installations and sculptures depicting giants, wizards and witches from Austrian folk tales.
Modern and efficient marketing evaluation with Adverity
All relevant marketing data is not only automatically collected in Datatap, but also harmonized into a unified schema, which facilitates the analytical process across all platforms, campaigns, and countries. Marketing reports can be created quicker than ever before and effortlessly distributed to internal and external partners. Now every employee can better focus their time on the most important things: analyzing the marketing data that adds value to the organization's work.
Working with Adverity: Flexibility - Efficiency - Service
Adverity Datatap has optimized and modernized the internal information structure and reduced operating expenses at the Austrian National Tourist Office. The central marketing department in Vienna now has a comprehensive overview of the various ongoing campaigns run by its international offices. The central provision of data in Datatap has broken up fragmented information silos and empowered communication - enabling the Austrian National Tourist Office to react far quicker to short-term developments.
The central office in Vienna can now view the results of ongoing online campaigns in real-time, which provides greater flexibility and short-term agility.
"Having an overview of all marketing campaigns gives us a clear advantage. We can now view the data at any time and see how each campaign is progressing."

Vahidenur Culha Flechl, Data Analyst, Austrian National Tourist Office, Vienna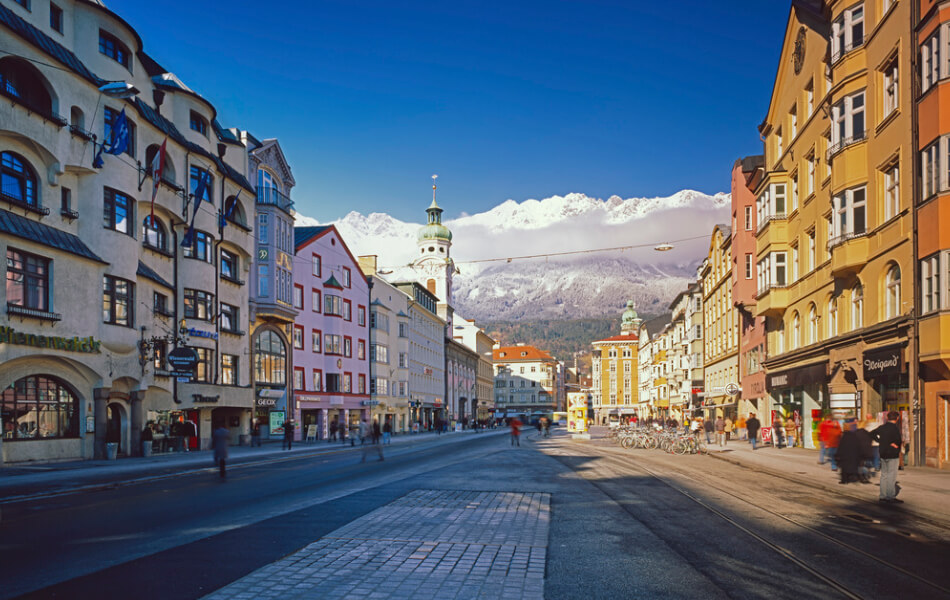 Innsbruck, capital of Austria's western state of Tyrol, is a city in the Alps that has long been a destination for winter sports. Innsbruck is also known for its Imperial and modern architecture.
Conclusion
With Adverity Datatap, the Austrian National Tourist Office has already been able to structure its marketing data efficiently and centrally - allowing for effortless exploration and visualization in Power BI. Implementing Adverity has allowed the Austrian National Tourist Office to significantly reduce its manual efforts in data provision, expedite communication, and make information centrally accessible. This outcome has dramatically increased the efficiency and flexibility of the Austrian National Tourist Office's marketing and has allowed for improved scalability. The company was not only convinced by the merits of Adverity's platform, but also by its professional and reliable support that has allowed the organization to unlock the true potential of its data.